FHA Changes St. Mary's Rate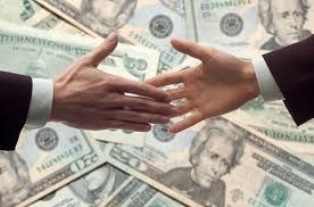 Posted for Primary Residential Mortgage, Inc. Pax III  
Federal Housing Administration lending limits changed early this year, changing the game in St. Mary's County for home buyers  planning to use an FHA-insured loan to finance their home purchase, says Barry Friedman, mortgage market manager at Primary Residential Mortgage, Inc., in California, Maryland.
In a county-by-county adjustment across the nation, the FHA lowered loan limits in many locales and left others unchanged. In St. Mary's, the maximum loan limit was reduced from $400,000 to $347,300.
FHA-insured loans are geared toward consumers who have less upfront cash to put toward a down payment than would be required by other types of loans. Whereas a private mortgage insurance company requires a large down payment, a consumer need put down only 3.5 percent for a FHA-insured loan. Many first-time buyers, and buyers with good income but little savings, are candidates for FHA-insured loans.
The modification in FHA loan limits is a response to "the burst housing bubble," says Mr. Friedman. This allows the FHA to "become more conservative and limit future losses."
Another change the FHA made in January, 2014, was to require that the mortgage insurance premium, charged to all FHA-insured loan recipients, be paid over the life of the loan, not just the first five years of the loan. Though that can add a considerable cost to a homeowner's monthly payment, "if that's the only way you can buy a house, purchasers are happy to pay it," Mr. Friedman says.
On the plus side, FHA-insured loans have some distinct advantages for a buyer. A seller is permitted to pay all of a buyer's closing costs, and a gift to a buyer also can be used for the down payment – features not found in private mortgage arrangements. No income limits or geographic restrictions exist as in USDA's Rural Development Guaranteed loan program.
Still, the change in St. Mary's loan amount cap "is frustrating," Mr. Friedman says, particularly since loan limits in Charles and Calvert counties, as part of the Washington, DC, Metropolitan Statistical Area, were unchanged.
"The FHA loan limit in Charles and Calvert has always been higher," says Mr. Friedman, "but that difference has now been accentuated. The bottom line is if you need the benefits that an FHA-insured loan provides and you're above this $350K price range, you're going to look in Calvert or Charles" – or find a less expensive house in St. Mary's.
Even with the change, the FHA-insured loan option remains attractive for many purchasers and Primary Residential Mortgage can provide the professional guidance to help them achieve their goal of home ownership. PRMI offers FHA Choice, a proprietary program that will consider loan applicants with credit scores below what competitors will accept, provided the customer has other compensating factors that would lower risk.
Mr. Friedman says he's proud of Primary Residential Mortgage's commitment to work with customers with less-than-perfect credit so that they can have a chance at the dream of home ownership, extending consideration to those who would be turned away by his competitors.
To make a loan to this customer, "we mitigate our risk in other ways," Mr. Friedman says. "We may require a home ownership counseling course. We draw the conclusion that someone who  knows what to expect as a home owner is a better risk. We look at job stability; if you've been on your job a minimum length of time – even if it's only a year – that may represent less risk than someone with a 700 credit score who's been on the job only three months. We require a little bit of cash reserves, so we know that homeowner can weather a hiccup, unlike someone with a 700 credit score, but no reserves; if their furnace goes out, they may experience difficulty making their payment."
Primary Residential Mortgage welcomes inquiries about its entire portfolio of home mortgage products, which includes conventional loans, jumbo loans, reverse mortgages, VA, USDA Rural Development loans, and others. Contact the California office at 301-737-0001.