F-35 to Challenge A-10 in Close Air Support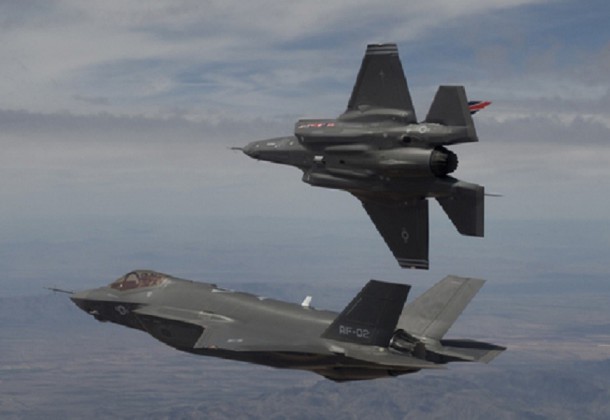 Morning Coffee is a robust blend of links to news around the internet concerning the Naval Air Station Patuxent River economic community. The opinions expressed here do not necessarily reflect those of the Leader's owners or staff.

Not quite the OK Corral, but the F-35 will be facing off against the A-10, and potentially other fighter jets, to gauge the JSF's ability to protect soldiers on the ground, reports Defense News. There is precedent for competitions to highlight needs of a new aircraft entering operations.
DARPA is building Gremlins, drones that can swarm a fighter jet, neutralize it, then be recovered in the air via a C-130 transport plane, reports Defense One.
The Washington Post reports on businesses adjusting to the "new norm" after sequestration.
President Obama announced a 1.3 percent pay raise for military members in 2016, less than what's specified under the law, but consistent with the Pentagon's proposed budget, reports Military.com. Military pay is supposed to track private sector-wage growth which is estimated at 2.3 percent.
Time looks to be slipping for cybersecurity legislation this Congressional session, reports USA Today.
Unexpected repairs extended maintenance work on the USS Eisenhower, which left for sea trials late last week, in preparation for deployment in 2016, reports USNI.org. The delay reshuffled  carrier deployments, making the Eisenhower the first carrier to deploy under U.S. Fleet Forces' Optimized Fleet Response Plan, which extends carrier strike group cycles from 32 to 36 months centered on an eight-month CSG deployment.
Out of Skunk Works, Lockheed is pitching a new spy plane, reports Defense Tech.
A French astrobiologist, a German physicist and four Americans; a pilot, an architect, a doctor/journalist, and a soil scientist, began a simulated year on Mars in an isolation experiment set in a dome in Hawaii to help NASA prepare for the real thing, reports Economic Times.
The Arctic payoff looks to be longer termed than early investors hoped, but the melting ice cap assures Russian and US observers that an economic boon will be realized, reports Bloomberg.
Marine Times honors the passing of the Honorable Edward "Cam" Farmer, Jr., recipient of three Purple Hearts, a Silver Star and a Bronze Star and former 60th District Court Judge, one of the last surviving veterans of the Battle of Guadalcanal.