Entrepreneur Training for Vets Slated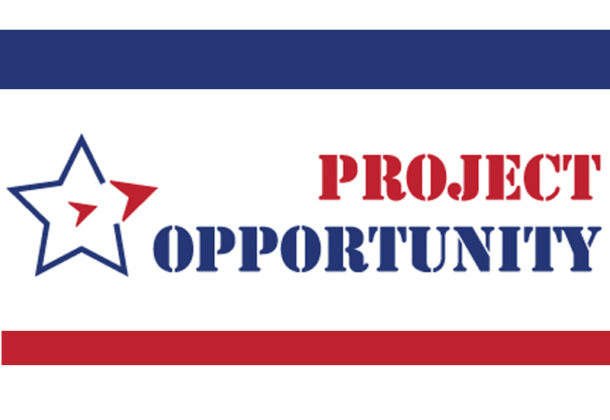 Project Opportunity – Entrepreneur Training for Vets will hold an orientation session Monday, Aug. 27, 2018, in La Plata. The Patuxent Partnership is helping to publicize the event.
Project Opportunity is a free entrepreneur training program for veterans who want to start or to continue to grow their business. The 10-week program is facilitated by business professionals and subject matter experts and will cover topics such as assessing your business ideas, marketing analysis, financing and financial management, business structure and taxes, and development of a business plan. The program is set to start Sept. 10 and will have weekly classes.
For more information, please register here for the orientation Aug. 27 at Charles County Government Building at 200 Baltimore St. in La Plata.
The prerequisite for veterans who wish to be considered to participate is they must have a solid idea of what business venture they want to start because the course is designed to develop and complete a comprehensive business plan instead of just exploring the possibility of entrepreneurship. The program is a 30-hour, intensive course designed to prepare participants to research and complete a business plan.
The program utilizes the NxLevel Curriculum which is a nationally recognized entrepreneurship training program and supplement the course material with presentations by subject matter experts in topics such as Marketing Plans, Cash Flow Analysis, the 5 C's of Credit, Commercial Insurance, both a tax based and legal based review of the four business entities, Crowd funding, Web Site Design, and procurement opportunities on the state and federal levels for veteran-owned businesses.
About The Patuxent Partnership
TPP fosters collaboration and the sharing of knowledge and expertise across a diverse network that includes government, industry, and academia. TPP also supports STEM education and workforce development within the local community including hosting programs of interest to NAVAIR, NAWCAD, and the broader DoD community.
To learn more about The Patuxent Partnership and its programs, visit its Leader member page.