Engineering Information Session Set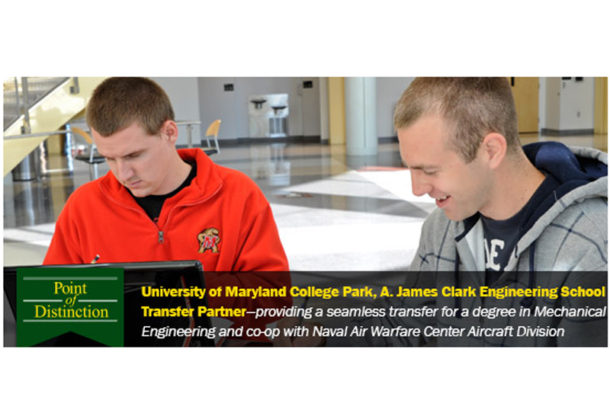 Both current and prospective students at the College of Southern Maryland are invited to attend an informational session Sept. 13 specifically designed to share Engineering Information. The session will be helpful to students who are considering a four-year degree in electrical or mechanical engineering and want to get started on their degree at CSM. The program has the potential to save thousands of dollars for students.
The Engineering Information session can be attended live or watched on location by streaming, so it is not necessary for students to travel to one specific campuses. Formally called the Pre-Engineering Program Informational Session, it will be streamed live starting at 1:30 pm Thursday, Sept. 13, 2018, at the CSM La Plata Campus, BI Building 009, located at 8730 Mitchell Road; the CSM Leonardtown Campus, Room A208, located at 22950 Hollywood Road; and the CSM Prince Frederick Campus, PFA 108, located at 115 J.W. Williams Road.
CSM's Pre-Engineering Program is part of the college's Engineering Partnership (SMD-E) with the Naval Air Warfare Center and the University of Maryland College Park. The Engineering Information program will be led by Dr. David Barrett, who will talk about how students can complete a four-year engineering degree in Southern Maryland by completing their first two years of college at CSM and then transferring to the University of Maryland A. James Clark School of Engineering, which is located at the Southern Maryland Higher Education Center in California to complete their last two years of studies. This program allows Southern Maryland students to attend the University of Maryland without commuting to College Park or having the expense of living on campus.
For more information about the CSM Engineering Program, visit CSM's STEM website. For more information about the college's Pre-Engineering Program Informational Session, call College of Southern Maryland Pre-Engineering Coordinator Jehnell Linkins at 301-934-7747.
For more about the College of Southern Maryland, visit its Leader member page.