End of Vietnam Arms Embargo Draws Mild Chinese Response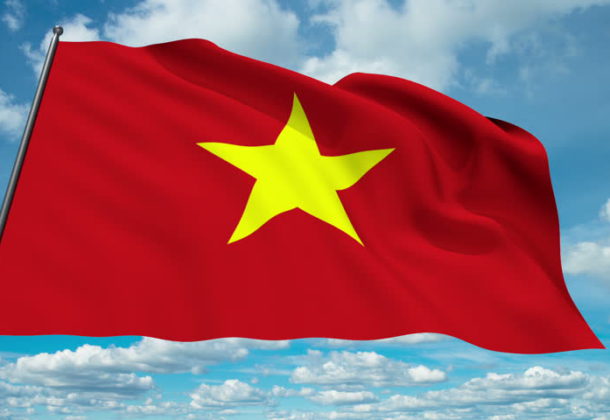 Morning Coffee is a robust blend of links to news around the Internet concerning the Naval Air Station Patuxent River

economic community. The opinions expressed here do not reflect opinions of the Leader's owners or staff.
China delivered a measured response after President Obama lifted the decades-old arms embargo against Vietnam on Monday, The Wall Street Journal reports.  Mr. Obama indicated the change would lead to normalizing relations with an old adversary and enable Vietnam to better defend itself, alluding to simmering tensions in the region, though he said the move was not "based on China or any other considerations." While China indicated its general approval of a "more friendly" relationship between Vietnam and the US, tensions with China have put Vietnam on a weapons buying spree: Vietnam was the world's the eighth-largest arms importer between 2011 and 2015, up from 43rd in the previous five-year period.  DefSec Ash Carter weighed in on lifting the embargo, telling DefenseOne, "There's no question that China's actions there, particularly those over the past year, have heightened concern in the region, and that's another factor that causes everyone to want to work with us."
Many Vietnam vets say they support the lifting of the arms embargo, the Washington Post reports.
Defense News reports the US Air Force will not be able to afford the fighter aircraft it needs after 2021 if the service's current budget topline doesn't change, according to the Pentagon's latest 30-year aviation report. As the armed services continue to tighten their belts, the Air Force is being forced to retire more aircraft than it procures.
US Cyber Command plans to outsource support for defensive and offensive maneuvers to a team of six contractors, including Booz Allen Hamilton, SAIC, and CACI, NextGov reports. According to draft contracting documents, computer code capable of scuttling an adversary's air traffic control, nuclear operations, and other critical infrastructure systems was expected to be developed and deployed, with deadly effects, if necessary. Vencore, KeyW, and Secure Mission Solution are also on the team.
NAVAIR is planning a $160 million IT contract for the F-35 program, Washington Technology reports.
Saturday's drone strike in Pakistan that killed Taliban leader Mullah Akhtar Muhammad Mansour had distinctive features different than other targeted activities using drones, says an analysis in The Atlantic. It was carried out not by the CIA, which runs and doesn't acknowledge the US drone campaign in Pakistan, but by the military — which means that unlike the supposedly covert strikes carried out by the intelligence agency, this one was publicized by the Pentagon spokesman, on Twitter. And it means that, like the 2011 commando raid into Pakistan that killed al-Qaeda leader Osama bin Laden, Saturday's strike involved public celebration of an attack in a country with which the United States is not, technically, at war — and which, in theory, is an ally in the war on terrorism, the analysis says.
Probably not the best analogy: Veterans Affairs Secretary Robert McDonald on Monday ignited a political firestorm when he downplayed the wait times for veterans at clinics by likening it to lines at Disneyland, The Hill reports. "When you go to Disney, do they measure the number of hours you wait in line?" he asked. "What's important is what's your satisfaction with the experience." Republicans piled on McDonald after his comments Monday at a media breakfast sponsored by the Christian Science Monitor.
Northern Virginia residents are protesting Pentagon-based V-22 Osprey helicopters, saying the flights exceed FAA noise levels and stray from flight paths.  It's "a roar too far," writes Washington Post columnist Petula Dvorak.
Naval Air Station Patuxent River will hold a Memorial Day commemoration on Thursday, May 26. The free event, open only to those with base access, will begin at 11 a.m. at the base parade field, with a special recognition of Vietnam War veterans. The event starts with colors at 11 a.m., followed by remarks from Lt. Gen. Arnold Fields. The Naval District Washington drill team will give a presentation that will kick off a picnic at noon.