Election Results: Judge Decision Goes to November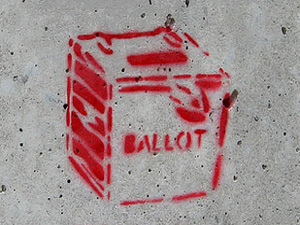 By Jay Friess
Editor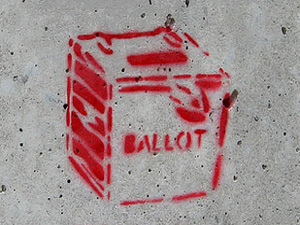 The race for a St. Mary's County Circuit Court judge will continue into November's general election, since neither Judge David Densford nor Assistant State's Attorney Joseph Stanalonis managed to win both the Democratic and Republican primaries Tuesday.
Densford received 3,125 votes (63 percent) in the Democratic primary, and Stanalonis received 4,519 votes (66 percent) in the Republican primary. Overall, Stanalonis received more votes countywide, getting 6,355 (54 percent).
Both incumbents Cathy Allen and Marilyn Crosby won clear victories in the primary elimination rounds of the St. Mary's County Board of Education race. Allen will face James Davis in the November election, and Crosby will face James Tomasic. Allen received 6,686 votes (62 percent); and Crosby received 5,083 votes (48 percent).
In the race for the 5th Congressional District, Democrat Steny Hoyer and Republican Anthony O'Donnell easily clinched their respective nominations and will face each other in November's general election. In St. Mary's County, Hoyer received 3,886 votes (80 percent) over a single challenger, and O'Donnell received 4,743 votes (77 percent) over two rivals.
In the Republican primary, St. Mary's County chose front-runner presidential Mitt Romney with 3,123 votes (44 percent) and Senate challenger Richard Douglas with 1,641 votes (29 percent).
Democrats in St. Mary's County overwhelmingly chose Sen. Ben Cardin over eight challengers with 3,191 votes (67 percent).
For full unofficial St. Mary's County election results, visit the Board of Elections web site.