DoD Chiefs to Post-Election Successors: Stick to Priorities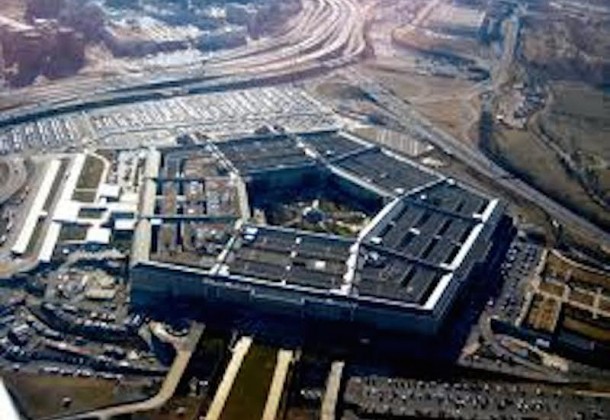 Morning Coffee is a robust blend of links to news around the internet concerning the Naval Air Station Patuxent River

economic community. The opinions expressed here do not reflect opinions of the Leader's owners or staff.
Regardless of who wins the US presidential election, top Pentagon leaders will urge their successors to focus on four top priorities – cyber, space, nuclear deterrent and electronic warfare, Deputy Defense Secretary Robert Work said in a Reuters interview reported by The New York Times. "Those are the four things that we have the most difficulty coming to grips with in the department because they go across so many different functional areas," Sec. Work said.
Global economic growth is expected to be restricted this year by "financial risks and risks of noneconomic origin," forcing the International Monetary Fund to revise down its expansion estimates for 2016, according to U.S. News & World Report. The IMF on Tuesday projected the world economy would expand at a rate of only 3.2 percent this year, down from January's 3.4 percent prediction and October's 3.6 percent estimate. Some of the usual growth-hindering suspects, like the pronounced slowdown in the Chinese economy and volatility on Wall Street and other financial markets, factored into the decision.
Vertical integration of businesses is making a comeback years after the outsourcing revolution caught fire, The Economist reports.
China has expressed displeasure with a Group of Seven statement calling for restraint in disputed waters, says an Agence France-Presse report in DefenceTalk. The G7 statement did not explicitly name China, but Beijing lays claim to almost all of the South China Sea despite conflicting partial claims from Brunei, Malaysia, Vietnam, Taiwan, and the Philippines.
Russian military warplanes flew close to a US Navy destroyer and Polish military helicopter multiple times over two days this week, according to US officials, a sign of potentially rising tensions despite Moscow's recent agreement to hold new talks with the Western alliance, reports The Wall Street Journal. US says passes by Russian unarmed Su-24 warplanes and a military helicopter were unsafe.  Video of the close flights from Defense News here.
American culture fosters initiative better than our authoritarian adversaries, and that's why military commanders need to trust subordinates to act independently, not try to use technology to micro-manage them long-distance, says a Breaking Defense analysis. Strategic Capabilities Office Director William Roper offered a Senate Committee a better way: utilize technological systems that empower small units to act independently, not make them dependent on constant sensor feeds and supervision from outside.
The US Air Force may add more bases in the US for crews to fly the MQ-9 Reaper drone, reports DoDBuzz. The service is considering creating a new Reaper wing with units at two locations, according to an Air Force statement released Tuesday. The move comes in response to surveys of officers and enlisted personnel who said they want more opportunities for such assignments.
The Islamic State in Iraq and Syria (ISIS) is making death threats against longtime Hillary Clinton aide Huma Abedin and Rep. Keith Ellison (D-Minn.), The Hill reports. Both aides are Muslim, included in a list of "overt crusaders" and "apostates" the extremist group claims should be killed in the new issue of its English-language magazine. The list naming officials in the US, United Kingdom, and around the Western world is the first time the magazine has compiled a list of Muslims in the West it claims should be killed for their work, according to the Site Intelligence Group.
The United Kingdom has taken delivery of its fourth and final pre-operational Lockheed Martin F-35B Lightning II Joint Strike Fighter, the Ministry of Defence  told IHS Jane's. Aircraft BK-4 arrived at NAS Patuxent River in Maryland in February, before being delivered to 17 (Reserve) Squadron at Edwards AFB in California for operational test and evaluation duties in the second week of March.
Cybercrime has become part of our daily lives, according to Symantec's latest Internet Security Report, says a Washington Technology analysis. Symantec says that cyber criminals are increasingly targeting smartphones and mobile devices and investing in the technology to carry out sophisticated attacks.
Participants in an April 12 Senate roundtable had USAjobs.gov in their sights when they said more must be done to improve the federal hiring process, FCW reports. The site serves as a repository for federal job openings and receives more than 20 million monthly visits, but rising costs, IT deficiencies, and a protracted hiring process have hindered the site's ability to attract prospective candidates.