Drones Rules More Liberal Than Expected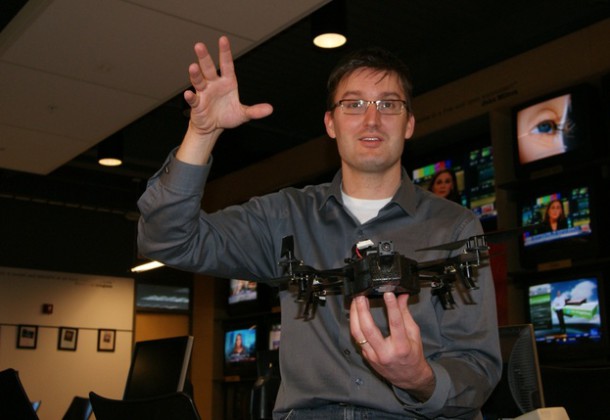 Morning Coffee is a robust blend of links to news around the internet concerning the Naval Air Station Patuxent River economic community. The opinions expressed here do not necessarily reflect those of the Leader's owners or staff.
The Federal Aviation Administration's proposal on civilian use of drones is more liberal than industry-watchers had thought it would be, says a Defense One analysis. Drone operators will have to get an "operator certificate," pass an aeronautical knowledge test and be at least 17 years old but operators would not be required to get a full pilot license. That means that far more people could begin flying drones commercially far sooner, suggesting a faster proliferation of drones over the nation's skies in the months ahead.
The U.S. Navy has reduced its planned buys of the Lockheed Martin F-35C Joint Strike Fighter by almost one-third over the fiscal 2016-20 Future Years Defense Program (FYDP), while committing almost $800 million to new standoff weapon developments and canceling the only missile program that was primarily dedicated to the F-35C, Aviation Week reports. All the new developments are part of the fiscal 2016 presidential budget proposal. (paywall)
Despite the Navy's caution about F-35C purchases, retiring Vice Adm. David H. Buss, who stepped down as the Navy's "air boss" Jan. 22, praised the performance of the F-35C in recent testing. He said the aircraft accomplished tasks that its predecessors, the F/A-18 Hornets and Super Hornets, did not, Navy Times reports.
Fewer than 10 U.S. Air Force drone pilots are slated to receive this year a new $1,500 bonus designed to address a personnel shortage in the highly stressed workforce, an official said, DefenseTech reports. The low number confirms what operators of the MQ-1 Predator and other remotely piloted aircraft suspected about the increased financial incentive — that it would only target a select number of experienced airmen.
Apple CEO Tim Cook is resisting government pressure to share customer data, Mac Observer reports. "If those of us in positions of responsibility fail to do everything in our power to protect the right of privacy, we risk something far more valuable than money—we risk our way of life," Mr. Cook said at Friday's cybersecurity summit. "Fortunately, technology gives us the tools to avoid these risks, and it's my sincere hope that by using them and by working together, we will."
The hacker gang that looted as much as $1 billion worldwide from banks was unusual in that the gang stole directly from the banks, instead of ripping off their customers. Nevertheless, experts say consumers still need to keep a close eye on their checking and savings accounts, as epic computer breaches such as this theft — documented in a report issued Monday — are becoming all too common, the Associated Press reports.
Egyptian warplanes staged a second wave of airstrikes against ISIS targets in Libya on Monday in retaliation for the slaughter of 21 Egyptian Christians by ISIS militants, Egypt's state-run Ahram Online reported, citing security officials. The airstrikes followed an earlier wave that struck ISIS camps, training areas and weapons depots, the military said in a statement.