Fort Meade: Business Magnet


Biz & Tech focuses on the trends and tides impacting the Pax River economy and the government contracting industry.
The perspective: Naval Air Station Patuxent River feeds an $8 billion economy with worldwide tentacles. No farther than a long commute on eight-lane highways is the growing cybersecurity centers collectively tagged "Fort Meade" that feed a $38 billion economy with legs around the world.
Quite a magnet for entrepreneurs. (Indeed, we can't help a bit of dabbling ourselves at  www.MeadeLead.NET.)
All of this is very good news for the jurisdictions along the Baltimore-Washington corridor.
Every city, town and county in the nation wants the successful ones to settle in their taxable boundaries.  Commercial property taxes represent a significant net gain. Residential property taxes typically represent a loss.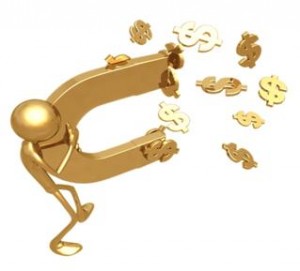 Howard County launched the BRAC Business Initiative in 2005 to maximize small and minority business access to the Ft. Meade economy. Success allowed it to re-christen itself last year as the Base Business Initiative and keep on truckin' as the Ft. Meade economy keeps on growing.
The BBI is largely grant funded from local and federal sources. Its mission materializes as an extensive database, freely available and accessible for any businesses seeking interface with the Fort Meade economy. Connecting to the database requires completion of a lengthy on-line application. Upon submission the business qualifies as a partner. The database links partners  to government  agencies and the prime contractors serving them. "Primes" they are called and the region is called "The Fort."
There is also an elaborate and ongoing mentoring and tracking study designed to identify obstacles and improve federal access to small, minority- and women-owned companies.
In action, the BBI facilitates exactly what every successful entrepreneur needs – face time with people who need their product or service. An array of increasingly specific networking opportunities are made available from large,  general meetings to honed, small group opportunities bringing small businesses to the attention of Primes. "Networking on steroids," reads one of BBI's descriptive information sheets.
Typically a representative of one of the Primes or of a government agency headlines BBI's general meeting, open to the public without RSVP and held every five or six weeks throughout the year. The next meeting is August 28 at 8 a.m. in Columbia, Maryland with details on their website.
The warm-up to the headliner is typically a successful small company, and in July was Jae Collins, founder in 2003 of Prime Solutions, an IT and software engineering success story headquartered in Maryland, within The Fort region.
Get your Who, What, When, Where and How out in 30 seconds and spew it out at every opportunity, he advised July's attendees. "Something should have hit," Mr. Collins said, suggesting you give your name last.
And "never, not ever," he emphasized, underestimate or undervalue who you are speaking with. It is most always a surprise who your partners end up being, he said.