DoD to Hire Chief Innovation Officer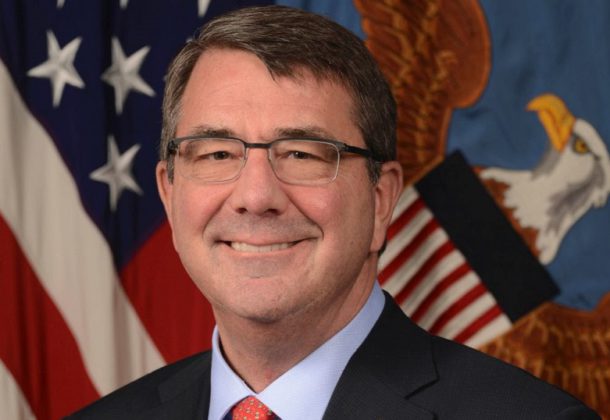 Morning Coffee is a robust blend of links to news around the Internet concerning the Naval Air Station Patuxent River

economic community. The opinions expressed here do not reflect opinions of the Leader's owners or staff.
DoD creates a new chief innovation officer position, DefSec Ash Carter seeks to fill it and announces plans to advance recommendations from such advisers as astrophysicist Neil deGrasse Tyson, Instagram Chief Operating Officer Marne Levine, Alphabet Chairman Eric Schmidt, and Amazon CEO Jeff Bezos, reports FCW.
The US Air Force Academy in Colorado cut the school's utility bill by $1 million in FY16, using energy conservation and cost-saving measures, reports EPOnline.
"Under control of the local Panama Canal Pilot," USNI reports, the littoral combat chip USS Montgomery in the Panama Canal struck the lock wall sustaining an 18-inch-long crack 8 to 10 feet above the waterline.
The California National Guard can't locate more than 4,000 of the 9,700 soldiers caught up in the military enlistment bonus scandal , but the Treasury Department tracked down some of the 4,000 soldiers long ago through tax returns and forced them to repay their bonuses, raising questions about whether the Pentagon will now return the money, reports Military.com.
Bionic spinach plants can sniff out bombs, according to The Washington Post, using tiny cylinders of carbon to detect chemical compounds through the air and groundwater the plant absorbs. If the chemicals register, the tubes emit a signal that alerts a camera which relays the info through a computer which sends an email to the user.
CVS pharmacies are out and Walgreens are in, reports WeAreTheMighty. TRICARE beneficiaries have one month to transfer prescriptions.
The Department of Homeland Security is providing security assistance to 46 states and 35 counties and local election agencies in the run-up to next week's election, according to UPI.
Two former executives of a Singapore company that supplies ships have been extradited in a wide-spanning bribery scandal involving its CEO nicknamed "Fat Leonard" and high-ranking US Navy officials, reports Navy Times.
Scandals matter, but so does turnout, says Politico. Two top ground specialists in the business share their insights on early voting.
Bridgegate defense attorney rages at the judge in the George Washington Bridge lane closure case who instructed jurors that they can find the defendants guilty of conspiracy even if the two former allies of Gov. Chris Christie weren't motivated by political revenge, reports Politico.
A presidential election a week away combined with rate hike concerns drag Wall Street lower, reports Reuters.
The Daily Beast reports the insane D.I.Y. weapons of the ISIS War  are Soviet-Era rocket tanks, Mad Max suicide trucks, and DIY killer drones.