Doctor Makes New Surgery Possible Here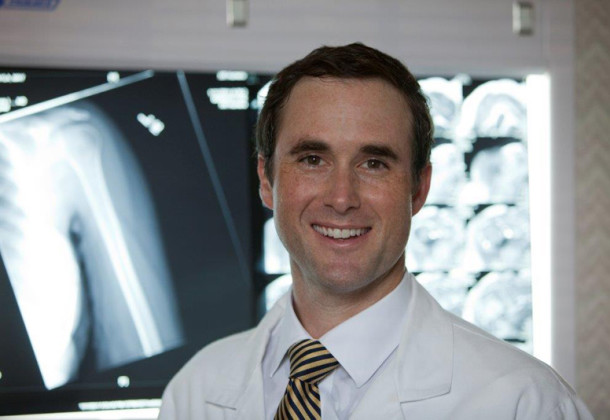 Posted for Medstar St. Mary's Hospital
A surgeon at MedStar St. Mary's Hospital has made a new shoulder replacement surgery available here in Southern Maryland.
Peter Johnston, MD, is an orthopedic surgeon at MedStar St. Mary's and is one of just 10 surgeons in the US and the only surgeon in the DelMarVa region who can perform the surgery, which was recently approved by the Federal Drug Administration.
The stemless shoulder replacement is a less painful and less invasive alternative to a stemmed shoulder replacement which is the most widely used procedure for shoulder conditions like arthritis.
"The beauty of this system is that it is very simple," said Dr. Johnston. "If you have to revise or change the implant, you have all the bone left below it — nothing has been violated and there is no cement to remove."
Although the implant has only been approved by the FDA since March, systems like it have been used in Europe for more than a decade.
"People can always be skeptical of new devices, but there was a very stringent patient study performed before the FDA would even approve this," Dr. Johnston said. "A small group of surgeons were involved in the study which looked at whether or not this was a good implant. They followed their patients for two years and they had no complications and no evidence of loosening."
Dr. Johnston is featured in the Fall edition of MedStar St. Mary's Hospital's Healthy Living magazine. Healthy Living is a quarterly publication mailed to residents throughout the Southern Maryland region. Also in the current issue are features about the MedStar Breast Health Program, the Health Enterprise Zone, new outpatient services and upcoming MedStar events and classes.
MedStar St. Mary's Hospital (MSMH) is a full-service community hospital, delivering state-of-the-art emergency, acute inpatient and outpatient care in Leonardtown, Maryland.
Nestled in a waterside community, MedStar St. Mary's provides advanced technology with a dedication to excellence in all services provided. The not-for-profit hospital has been named among the nation's Top 100 Hospitals and is an eight-time recipient of the prestigious Delmarva Medicare Excellence Award. In addition, MSMH received the Maryland Performance Excellence award at the Platinum level in 2014 – the highest in the state. Hospital staff is committed to providing quality and compassionate medical care for all patients by coupling innovation with our outstanding team of Medical Staff members, associates and volunteers. Visit MedStarStMarys.org to learn more.