Cuts Could Cost the War, Warns Naval Chief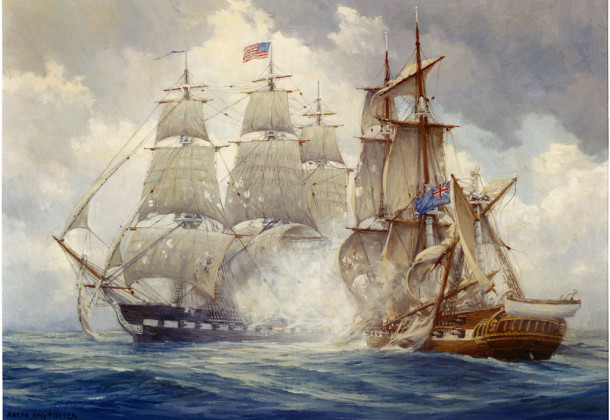 Morning Coffee is a robust blend of links to news around the internet concerning the Naval Air Station Patuxent River economic community. The opinions expressed here do not necessarily reflect those of the Leader's owners or staff.

Projected budget reductions suggest the US might not "win a war at sea, while deterring another at sea in a different theater," ADM Jonathan Greenert, Chief of Naval Operations told a Senate Armed Services Committee, reports The Hill.
Sen. Lindsey Graham (R-S.C.) is part of a group of Senators who sit on both the Budget and Armed Services committees and are seeking a way to dismantle the 2011 automatic budget  cuts known as sequestration, reports The Hill. Sen. Graham said he was willing to close "loopholes" in the tax code if Democrats would make concessions on entitlements, but acknowledged not all Republicans would agree. The group also includes Sens. Kelly Ayotte (R-N.H), Roger Wicker (R-MS.), Tim Kaine (D-VA) and Angus King (I-ME).
Breaking Defense tells a compelling "FUTURE" story of a Chinese take over of the Western Pacific  that is invisibly undermined by strategically placed, misdirecting sensors and autonomous weapons pods; and then the article segues into the address VADM Mike Connor, commander of Atlantic submarine forces gave to the Naval Submarine League. Submarines "have a remarkable ability to take the sensors that we have … and put them in the place they are most relevant, because we can get closer."
The inability of the F-35 to operate the Small Diameter Bomb II until 2022, considered necessary for close-air support to ground troops, plays into the uphill battle in Congress against the Air Force's attempts to retire the A-10 Warthog, a close-air-support aircraft, reports Military.com. Meanwhile Boeing and Saab teamed up to develop a Small Diameter Bomb for ground launch and GPS synch to its target for an "all-angle, all-aspect attack," Defense News quotes Beth Kluba, vice president for Boeing Weapons and Missile Systems.
Terry Halvorsen was named DoD's permanent Chief Information Officer this week, having served nearly a year in an acting capacity. He was previously the Navy's CIO. His new authority will extend over the Pentagon's $36 billion IT budget, reports NextGov.