Community Service Custom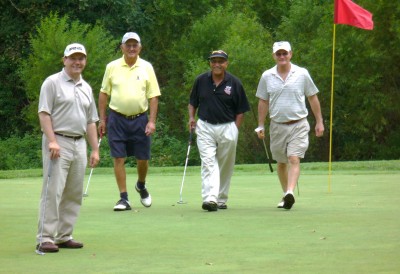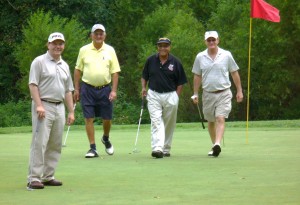 Compliance Corporation
Pax Leader
When the Compliance Corporation's annual charity golf tournament opens Monday, Oct. 24, it will continue the company's two-decade tradition of community outreach.
By Compliance owner Harold Herndon's estimation, the tournament has been a regular event for 22 years. He said the idea came to him early in the company's history when he was looking for a way to give back to the local, non-profit organizations on which the community depends.
"I like golf," Hernon said, sitting in his Lexington Park office where a golf club hangs on the wall. "We said, 'Let's do a golf tournament!'"
From its inception, the golf tournament has aimed to support organizations that reach a wide range of people. The company has supported volunteer fire and rescue stations, the St. Mary's County Youth Drug Court, Hospice of St. Mary's, St. Mary's County Public Library System, Habitat for Humanity, Greenwell Foundation's Vacation for Vets program and others.
The company's community spirit has grown out of Herndon's sense of civic duty, forged during his first career as a school teacher and administrator.
"We try to choose an organization that is in a position to contribute to anybody," Herndon said. "We've done a whole lot, I  think, to help the community."
Since 2003, the golf tournament has been under the guidance of Bill Jenner, a company program manager. Jenner estimated that the event has raised $35,000 since he came to the company.
"Since I've been here, what we've done is help a local charity," Jenner said. "On average, we raise at least five grand a year."
This year, Compliance has selected the Wounded Warrior Project as the tournament's beneficiary.
"Since we are part of the Navy community, what better way to give back to the troops?" Jenner observed.
The tournament was originally scheduled for Sept. 23, but Mother Nature had other ideas. The rain date is set for Monday, Oct. 24, and the tournament will be played at the Cedar Point Golf Course at Naval Air Station Patuxent River. Check in begins at11 am, and the tournament starts at 12:15 pm
The game will be played in four-person teams in the Best Ball/Captain's Choice style. There will be prizes for the four lowest scoring teams, as well as prizes for the longest drive and the closest shot to the pin.
"You can still sign up; we have plenty of spots available," Jenner said, noting that sponsorship opportunities are also available.
The entry fee is $70 per person or $280 per team. Tee signs are available for $125. For corporate sponsorship packages or to obtain an entry form, contact Jenner at 301-863-8070 or [email protected]