CSM's Dunkle Appointed to Trustees Group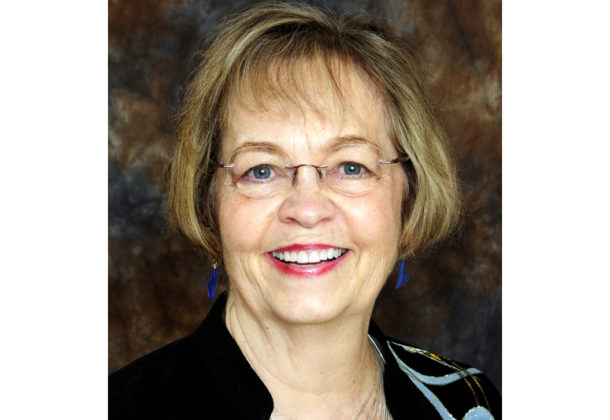 Margaret Dunkle of Port Republic, a College of Southern Maryland trustee, has been appointed to the Association of Community College Trustees Public Policy and Advocacy Committee for the coming year.
"The College of Southern Maryland is honored by Margaret Dunkle's appointment to this influential committee," said CSM President Dr. Maureen Murphy. "The appointment positions Margaret and CSM to have an impact at the national level."
The committee reviews public policy issues and recommends positions to its board of directors and, where appropriate, to its executive committee. First established in 1972, the ACCT is a nonprofit educational organization of governing boards. Its membership includes 6,000 trustees who represent 1,200 community, junior, and technical colleges in the US and abroad.
Maryland Gov. Larry Hogan appointed Ms. Dunkle to serve as a trustee at CSM in 2016. In the position, Ms. Dunkle draws upon a rich background of education and advocacy.
Ms. Dunkle earned the 2016 William Donald Schaefer Helping People Award in Calvert County for her leadership and lifelong advocacy efforts to fight for equal opportunity and women's rights. She recently chaired the Blue Ribbon Harriet Elizabeth Brown Commemoration Task Force, which identified ways to honor the legacy of the Calvert County civil rights pioneer. She also took a central role in implementing Title IX, the 1972 landmark legislation that prohibited sex discrimination in schools that receive federal funding, most commonly associated with equity in college athletics. Ms. Dunkle has also received the American Academy of Pediatrics' Dale Richmond Award for her contributions to the field of child development.
Ms. Dunkle has also served as chair for the Calvert County Commission for Women. She is a board member for the League of Women Voters of Calvert County and the Calvert County Community Foundation. In 2012 she was inducted into to the Maryland Women's Hall of Fame and into the Philanthropy Hall of Fame of the Community Foundation of Southern Maryland in 2014.
Before she retired, Ms. Dunkle was lead research scientist with George Washington University's Department of Health Policy, and was director of the Early Identification and Intervention Collaborative for Los Angeles County.
She has written more than 100 publications on subjects that range from early identification and intervention of children with disabilities and developmental delays, to the safety of vaccines, cross-sector reforms, linking policy and research, collaboration, intergovernmental partnerships, equal opportunity and civil rights, Title IX, federal budget policy, education, and health.
Ms. Dunkle has testified nine times before US Congress on issues that include youth development; federal, state and local assistance programs; Congressional reorganization; student financial assistance and barriers to self-sufficiency for low-income women; equal opportunity in science and technology; insurance discrimination; educational equity; and career and vocational education.
Ms. Dunkle graduated Calvert High School, then attended Hood College and earned a bachelor of arts degree from Syracuse University.
The Association of Community College Trustees supports community college governing boards in their to govern and create policies focusing on meeting the needs of a community. For information about ACCT, visit its website.
CSM's Board of Trustees is the governing body providing leadership and oversight of the college's mission and policies. Members are appointed by the governor for five-year terms. For information about CSM's leadership, visit the college's website.
For more about the College of Southern Maryland, visit its Leader member page.