CSM Theatre Presents Comedy Murder Mystery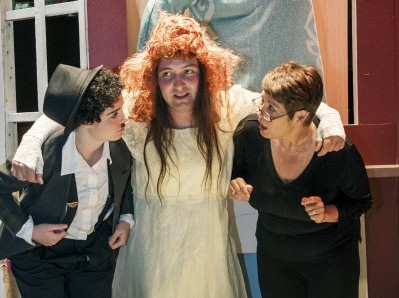 Posed by
College of Southern Maryland
Pax III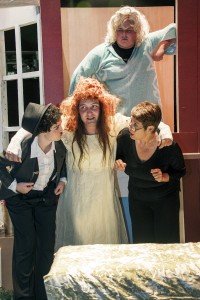 College of Southern Maryland Theatre Company brings food and comedy together with its presentation of David McGillivray and Walter Zerlin Jr.'s "Farndale Avenue Housing Estate Townswomen's Guild Dramatic Society Murder Mystery."
Presented at the Fine Arts Center on the La Plata Campus, Dessert Theatre will be offered at 7 p.m. Sept. 26. Dinner Theatre takes place at 6:30 p.m. Sept. 27 and 28.
CSM's Technical Director Keith Hight said audiences can expect an evening of hilarious interaction, audience participation, miscues, missed lines and missing characters. "[Farndale is] funnier than 'Flaming Idiots' and more suspenseful than 'Red Herring'," he said in comparing this play to CSM's past two dinner theatre productions. "Prepare yourself for a fun-filled evening with some really talented people coming to start a guild society. You, too, can be a member."
The audience will be seated at tables on stage, close to cast and crew.
Dinner Theatre attendees will enjoy spaghetti and meatballs with tomato sauce, grilled chicken, garden salad, breadsticks, brownies, lemonade and coffee. Dessert Theatre audiences will be served assorted cookies, cheesecake and coffee. A maximum of 50 tickets will be sold for dinner performances, 35 for dessert performances.
Ticket prices are $25 for dinner theater or $20 for youth/seniors/military, $15 for dessert theater. Reservations are encouraged due to limited seating. Contact the Box Office about advance purchase at [email protected], 301-934-7828, or www.csmd.edu/arts.
For season ticket or ensemble combination ticket information, visit www.csmd.edu/arts or call the Box Office at 301-934-7828.