CSM Plans CTET Open House Dec. 16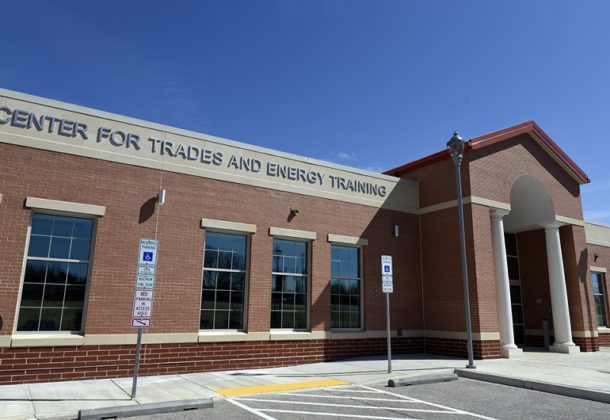 The College of Southern Maryland will host a Career Development Open House from 9 am to 4 pm on Saturday, Dec. 16, 2017, at the Center for Trades and Energy Training at the Regional Hughesville Campus.
The event is an opportunity for current apprentices, their employers and members of the public interested in trades education to tour the campus.
Current CSM trades students will be on hand to talk to visitors and share their own experiences with CTET programs.
Matthew Higgins, 23, of Great Mills is one of those students. An employee at A&G Electric in Mechanicsville, Mr. Higgins also takes classes in CSM's electrical program as he works toward his goal to earn his master journeyman license and maybe someday own his own business.
"CSM helps me learn the technical side of things that I would most likely not receive out in the field," Mr. Higgins said.
He said he particularly appreciates the hands-on lab portion of his CSM instruction, which allows him time to better understand tasks.
"I would highly recommend the program to anyone that is thinking about getting into the electrical field," Mr. Higgins said. "If you are thinking about taking the program, just take the leap and do it. You learn a ton of information, and it helps you see the multiple sides of the field. If you have been in the field for a while, it is still good to learn the technical side of things so you can understand why you do the things you do."
Like Mr. Higgins, Constance Coggins, 27, of La Plata is a CSM student studying at CTET. Coggins is working to someday start a construction company with her sister. Coggins is studying Successful Construction Contracting, Crew Leadership and Construction Project Management at the college.
"The best aspect of the programs at CSM is the experience the instructors bring," Ms. Coggins said. "All of them have worked in the trades and know it inside and out. … All the courses make you more competitive in the workforce."
The open house is designed to give potential students a chance to meet with current students, employers, instructors, and staff to learn about the many opportunities in the skilled trades and construction industry.
For information about the event, call 301-539-4730 or email [email protected].
For more about the College of Southern Maryland, visit its Leader member page.