CSM Set for Twilight Series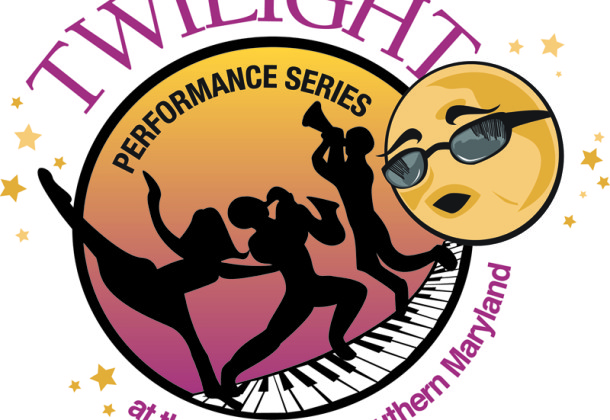 Posted for
College of Southern Maryland
The ninth season of the College of Southern Maryland Twilight Performance Series continues with shows set for all three Southern Maryland campuses. Get ready to see blus, jazz, rock and military bands, as well as the CSM Children's Theatre.
Musical performances will wrap up this week, Tuesday July 28 at the Leonardtown, MD, Campus and with a military band  Thursday, July 30 at the Prince Frederick, MD, Campus. The Twilight series takes place outdoors on the La Plata Campus Fine Arts (FA) Building lawn, the Leonardtown Campus great lawn, and the Prince Frederick Campus patio. Bring a lawn chair or blanket as well as food or beverages (no alcohol permitted).
In the event of rain, performances will move indoors. On the La Plata campus, performances will be in the Fine Arts Center; on the Leonardtown Campus, Building A, Auditorium; and on the Prince Frederick Campus, Building B, Multipurpose Room. Performances are subject to change. For schedules, visit here.
Leonardtown Campus Twilight Performances
The remaining Leonardtown concert features  With Lying Eyes July 28. All performances begin at 6:45 pm.
When With Lying Eyes was formed in late 2009, it consisted of lifelong friends Chris Dean and David Hamner playing acoustic covers of their favorite bands for a handful of viewers on YouTube. Since then, the band has evolved into a five-piece alternative metal act comprised of Hamner on vocals and guitar, Mr. Dean and Jesse Cusic on guitar, Dylan Gausman on bass and Nick Cusic on drums. Though the oldest member is only 21 years old, With Lying Eyes has released two EPs and one full-length album to date and has played countless venues in the area, including Charm City Art Space, the Ottobar, Sonar and Empire. Through their music, With Lying Eyes aim to emulate and honor the bands they grew up listening to, like Silverstein, Dishwalla, We Came as Romans, Breaking Benjamin and Underoath, among others. For information, visit here.
The Prince Frederick military concert will be performed by the U.S. Navy Band "Cruisers" July 30.
CSM's Children's Theatre's performance of "Sneetches" will take place indoors on all three campuses, with performances at the Leonardtown Campus Aug. 4, the La Plata Campus Aug. 5, and the Prince Frederick Campus Aug. 6.
"Sneetches" is a play adapted from the Dr. Seuss story of the same name. The story follows a group of yellow creatures called "Sneetches," some of whom have a green star on their bellies. At the beginning of the story, Sneetches with stars discriminate against and shun those without. The story was intended by Dr. Seuss to be a satire of discrimination between races and cultures and was specifically inspired by his opposition to anti-Semitism. The performances will be indoors Aug. 4 in the Auditorium, Building A in Leonardtown; Aug. 5 inthe Fine Arts Center in La Plata; and Aug. 6 Building B, Multipurpose Room, in Prince Frederick. All performances begin at 6:45 p.m.