CSM Fall Theater, Electrifying Gala & More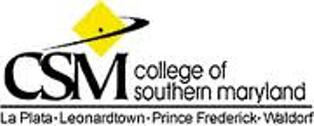 Posted by the
College of Southern Maryland
Pax III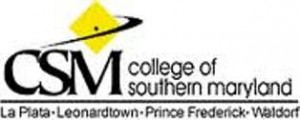 CSM Cause Theater will be showcasing "What I Want To Say But Never Will" October 10, 11 & 12 on the LaPlata campus, October 17 in Prince Frederick and October 18 at 8 p.m. on its Leonardtown campus.
The play investigates the social issue what do teenagers think? This play explores this simple but intimate question, offering a glimpse into teenagers' most private thoughts. Told through monologues and anecdotes from the playwright himself, these confessions range from a hilarious rant on an art teacher's bad breath to a touching piece of advice from a brother leaving for the Navy. $5 all ages.
Take the whole family to see The Clumsy Custard Horror Show on October 18 & 19 at 7 p.m. on the La Plata campus.
King Dumb is ready for his daughter to select a husband and all the Knights of the Realm are anxious to claim her hand. But the sweet Princess has fallen for a gentle yet courageous lad she assumes to be a pauper. With audience participation throughout, the play will leave the audience breathless with anticipation, reckless with abandon and proud to be a Zobian. $7 adults/seniors, $5 youth (high school and below).
CSM Gala Event: An Electrifying Evening with the Arts & Sciences will be held Oct. 19 at 6:30 p.m., at the Prince Frederick campus, Building B, Multipurpose Room, 115 J.W. Williams Road, Prince Frederick.
This premiere event showcases the new Building B at the College of Southern Maryland's Prince Frederick campus. Music by Jennifer Cooper and GrooveSpan, hors d'oeuvres by Maryland Country Caterers, robotics demonstration and laser show, silent auction with numerous hard-to-find items. All proceeds to benefit CSM students. $100 for single ticket, $175 for couple. For tickets and information, visit www.csmd.edu/Foundation/celebration, email martina.arnold@csmd.edu or call 301-934-7649.
Other events this month at CSM include its Faculty Music Showcase, Southern Maryland Concert Band, and Tony Hungerford Memorial Art Gallery. For dates, times and more information visit www.csmd.edu/arts.
CSM's Connections Literary Series is accepting submissions until October 31.  Email submissions to Connections@csmd.edu.
For tickets, contact the box office at bxoffc@csmd.edu or call 301-934-7828.