CSM Community Courses for Diverse Interests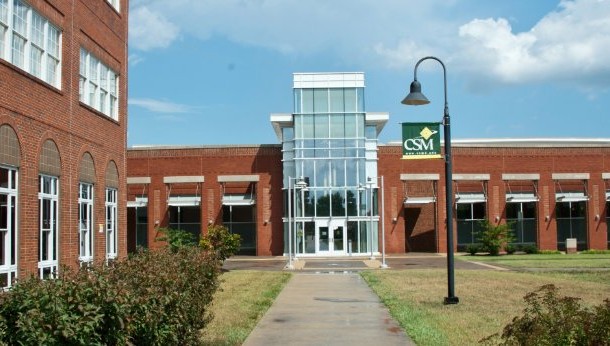 Posted for College of Southern Maryland
CSM community courses are offered this fall on a variety of subjects—from backyard gardening to the Battle of Gettysburg, from pizza school to swing dance, and from holistic nutrition to aquatic exercise. Courses are offered to satisfy diverse interests and schedules, and are designed to assist students in furthering their understanding and skills as well as better their community. Some of the classes will allow students to gain hands-on experience during the course.
CSM community courses begin Sept. 4 and are held at the La Plata Campus, Leonardtown Campus, Prince Frederick Campus and Waldorf Center for Higher Education, as well as more than 30 locations across Southern Maryland.
Registration is accepted for CSM community courses up to the day prior to the start of class and can be made online through www.csmd.edu/Go/Register, through walk-in registration at any campus and Waldorf Center or by mail using a downloadable form.
"With more than 200 course selections offered this fall, we are sure that there is something for everyone. Taking a Community Education class is a great way to meet new friends in the community while exploring an area of interest," said CSM Personal Enrichment Adult Program Coordinator Shaunda Holt.
Senior citizens over the age of 60 who are Maryland residents are not required to pay tuition for most courses but are responsible for all other fees and related costs. Service members with a military ID card, and veterans and retired military with proof of veteran status receive a 15 percent discount on individual fitness and pool memberships.
 Backyard Gardening Lessons at Serenity Farm
In partnership with Farming 4 Hunger, CSM is offering three gardening classes hosted at Serenity Farm in Benedict where students will engage in practical application of the skills taught in class and assist in the farm's mission to grow food for the hungriest people in the region.
"We are partnering with Farming 4 Hunger as they have a phenomenal space for students to practice hands-on what they are learning in class," said Ms. Holt.
Three Saturday afternoon gardening courses will cover mulching, composting and urban gardening.
Urban Gardening will teach students to grow the most food in the least amount of space as well as offer water and space saving techniques for maintaining a garden. This course meets noon to 4 pm, Sept. 20.
Mulching Nature's Way, from noon to 4 p.m. on Oct. 4, will explore how to use plants and trees to regenerate soil as well as discuss the benefits of different types of mulches for reducing workload.
Small Scale Composting will meet from noon to 4 p.m. on Oct. 18 and cover four composting methods and how to determine the optimal mix for your needs. Students will learn how composting benefits soil and the plants growing in it and why composting is an important component in helping gardens and the environment.
Civil War: The Battle of Gettysburg
CSM President  Brad Gottfried will be the instructor for the "Battle of Gettysburg" course which meets 7 to 9 pm, Tuesdays from Sept. 23 through Oct. 7. A separate course, "The Battle of Gettysburg: Field Trip," also led by Mr. Gottfried, takes students on an in-depth tour of the Gettysburg National Military Park in Pennsylvania from 8 am – 5 pm Oct. 11.
The Battle of Gettysburg involved the largest number of casualties in the Civil War and is regarded as the war's turning point, as the Union army's victory placed the Confederate army on the defensive and ended General Robert E. Lee's most ambitious attempt to invade Union territory. As many as 51,000 soldiers from both armies were killed, wounded, captured or missing in the three-day battle.
The course will follow the Confederate and Union armies from Virginia to Pennsylvania and will cover the major aspects of the battle in three classroom sessions.
Mr. Gottfried is an historian and has written numerous books on the Civil War, including "The Battle of Gettysburg: A Guided Tour" (1998); "Stopping Pickett: The History of the Philadelphia Brigade" (1999); "Brigades of Gettysburg" (2002); "Roads to Gettysburg" (2002); and "Kearny's Own: The History of the First New Jersey Brigade." (2005).
To watch a video of a conversation with Mr. Gottfried on the Civil War Battle of Antietam, visit .
For information on these courses as well as others offered this fall, visit  or contact 301-539-4760 or [email protected].
Students must register at least one day before the class begins.