CSM Changes Tuition Payment Policy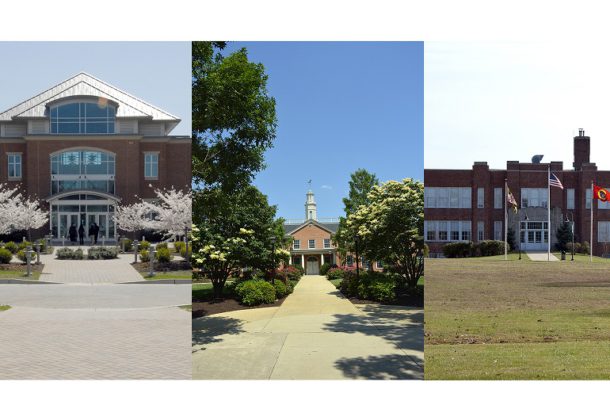 Payment Due by Jan. 11 for Spring Semester, Other Minisessions
Changes to the College of Southern Maryland's tuition payment policy have been announced. They are effective with the spring 2018 semester. Students taking classes in the Spring Semester, either of the Spring Minisessions or the 12-Week Session are no longer required to pay 20 percent down at the time of registration, but must pay their tuition in full by Jan. 11, using one of the following options.
Students can log on to their my.csmd account to pay by credit card or pay in person at a bursar's office at the Prince Frederick, La Plata, or Leonardtown campus. Students may also choose to sign up for CSM's tuition payment plan by logging on to my.csmd, and in online services, clicking on "Current Students" and under Student Finance, choosing "View Account and Make Payments."
Students receiving financial aid are asked to log on to my.csmd to view their award and ensure they have no outstanding balance. If their aid has not been awarded or there is a balance, the student must pay in full or sign up for the college's payment plan by Jan. 11.
Nonpayment by the Jan. 11 deadline will result in a student being dropped from all registered classes. Students who register on or before Jan. 10 must pay by Jan. 11. Payment is due immediately for students who register on or after Jan. 11.
For information on tuition and fees at CSM, visit the college's website.
Upcoming events
CSM 2018 Winter Graduation Commencement. 6 pm Jan. 18. College of Southern Maryland, La Plata Campus, Physical Education Center (PE Building), 8730 Mitchell Road, La Plata. The College of Southern Maryland will recognize its winter graduates. Tickets are required to the PE Building; however, tickets are not required to the Fine Arts Building (FA), where the ceremony will be broadcast, but seats are limited. Guests are asked to arrive at least 30 minutes before the start of the ceremony. All guests are subject to a bag check before entry. [email protected] Nursing recognition will occur at 1 pm in the PE Building..
CSM Super Saturday. 9 am-1 pm Jan. 20. College of Southern Maryland at La Plata, Leonardtown, and Prince Frederick campuses. The College of Southern Maryland will host a Super Saturday event where those who have applied for admission to the college can complete a variety of tasks to prepare for the upcoming semester; they can complete placement tests (test-takers must arrive by 9 am, meet with an academic adviser, register for classes, and make payment arrangements and purchase books. 301-934-7765, or click here.
CSM Spring Semester Begins. Jan. 29. College of Southern Maryland, all campuses. Classes begin for the spring 2018 full-term (Jan. 29-May 20) and Minisession I (Jan. 29-March 18) terms. Payment for classes in both sessions is due Jan. 11 or day of registration if registered after Jan. 11. Registration is available by visiting the college's website.
For more about the College of Southern Maryland, visit its Leader member page.