CSM Announces Benny Morgan Series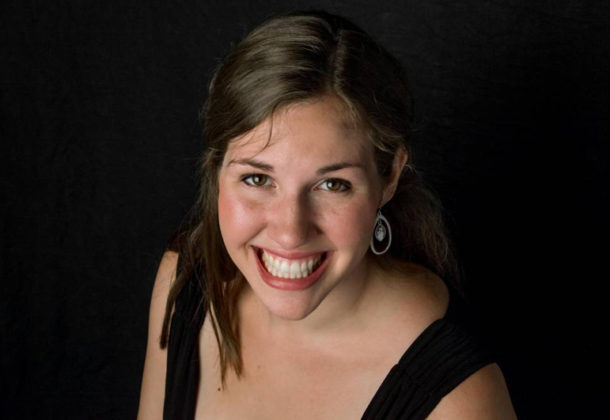 Soprano Jenni Dunn will open the Benny C. Morgan Recital Series at 3 pm Saturday, Oct. 20, 2018, at the College of Southern Maryland's Leonardtown Campus.
Benny Carroll Morgan was a beloved music educator in the St. Mary's County Schools for 30 years and served as organist and choir director in several area churches. In January 2016, Mr. Morgan generously donated his prized Steinway grand piano to the College of Southern Maryland's Leonardtown campus. Sadly, Mr. Morgan passed away several weeks later, however, with the knowledge that his generosity will add to the musical culture of CSM's students as well as the Southern Maryland community for years to come.
The Benny C. Morgan Recital Series was instituted in his memory. Admission to the recitals in the series is free due to the generosity of community sponsors. All performances take place in the auditorium of Building A on CSM's Leonardtown Campus on Hollywood Road.
Supporters of the Benny C. Morgan Recital Series 2018-2019 are the CSM Foundation and Johnny Alvey.
Ms. Dunn is a classically trained singer and voice teacher. She holds a master's degree in vocal performance with an emphasis in vocal pedagogy from the University of Tennessee, Knoxville and a bachelor's degree in vocal performance from Towson University. Favorite operatic roles include Rosalinda ("Die Fledermaus"), Mimi ("La Bohème"), Fiordiligi ("Così fan tutte"), and Cassie ("The Outcasts of Poker Flat").
Regionally, she has performed with companies such as Knoxville Opera, Young Victorian Opera Theatre, and Annapolis Opera. Additionally, she has performed as a soloist in concert works, including Handel's "Messiah," Beethoven's "9th Symphony," Mozart's "Requiem," and Dubois' "The Seven Last Words of Christ." Ms. Dunn currently teaches choral and vocal music at Christ Episcopal School in Rockville and Washington Christian Academy in Olney and is an associate conductor for the Prelude Level, as well as a private voice instructor with the National Children's Chorus in Washington, DC.
She will be accompanied by Ayal Yariv.
Mr. Yariv is a classically trained pianist, a piano accompanist, and a piano teacher. He completed his BA in musicology at the Hebrew University of Jerusalem, has a music therapy certificate and a music teaching certificate from David Yellin College of Education in Jerusalem, and is also a certified Music Together teacher.
Currently, Mr. Yariv is working as a piano accompanist at Pilgrim Lutheran Church, Edenwald Retirement Community, Miss Emily Violin Studio, and at various schools in the Baltimore-DC area. Ayal also works as a music and piano teacher at Pilgrim Lutheran Day School and will begin working as an accompanist for ballet classes at Peabody Institute of Johns Hopkins University.
Other events in the recital series include:
Nov. 17 at 3 pm — Jazz One: "The Great American Songbook"
Feb. 23, 2019, at 3 pm — Keith Wright, flute
March 16, 2019, at 3 pm — Creative Concert Group: "Boldness of Beethoven"
For more about the College of Southern Maryland, visit its Leader member page.