Crime and Safety Are Topics of Discussion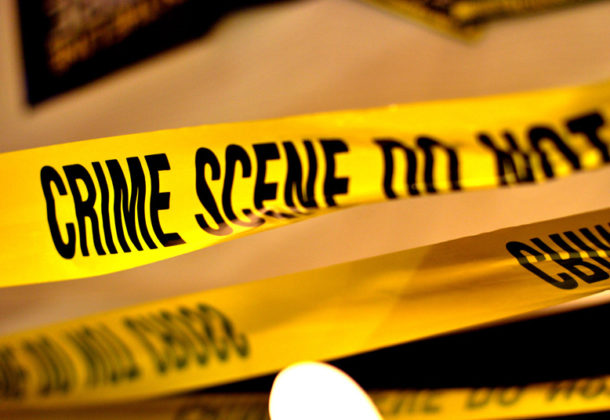 Congressman Steny Hoyer took part in a dialogue on Crime and Safety in May during National Police Week with federal law enforcement partners based in Maryland. A bipartisan delegation gathered to talk with the newly confirmed US Attorney for the District of Maryland Robert K. Hur.
Also included in the meeting were the Maryland Special Agents from the Federal Bureau of Investigation; Bureau of Alcohol, Tobacco and Firearms and Explosives; and Drug Enforcement Administration, as well as Maryland Public Safety and Correctional Services Secretary Stephen Moyer, Maryland's Director of Homeland Security Peter Landon, and the Director of the Baltimore Mayor's Office on Criminal Justice Andrew Vetter.
The main point of the meeting was to discuss the spike in violent crime in Baltimore city, as well as the federal-state-local partnership to fight drugs and illegal guns statewide. Participants conducted a thorough review of the specific challenges faced by communities because of gang activity. The common theme for the event was an overwhelming call for strong partnership among all levels of law enforcement and government.
"I was glad to join my colleagues in the Maryland delegation to meet with US Attorney for the District of Maryland Robert Hur and other federal law enforcement officials," Congressman Steny Hoyer (D-Md., 5th) said in a press release. "I appreciated the opportunity to discuss the ways we can work together to improve the safety of our citizens. We must continue to provide support for the men and women who protect our communities."
Sen. Ben Cardin thanked the state's law enforcement leaders for their service and the sacrifices they make to keep Marylanders safe.
"It is abundantly clear that we must work to maintain strong partnership at the federal, state, and local levels to achieve significant reductions in crime for Baltimore and statewide. It is unacceptable to me how many lives are lost, and how many families are destroyed and scarred forever, due to deadly violence," said Sen. Cardin. "As a federal delegation, we delivered a clear message to our law enforcement partners that we will continue to strongly support their needed funding for federal, state, and local law enforcement programs to combat gun violence, gang violence, and drug and opioid addiction. We also must do everything possible to promote a constructive dialogue between law enforcement and the communities they protect."
Sen. Chris Van Hollen also expressed his support for law enforcement, saying the federal team in Maryland helps keep communities in the state safe and secure.
"Working together across all levels of government is crucial to addressing crime, violence, opioid abuse, and other challenges Maryland faces," Sen. Van Hollen said. "I am committed to continuing to work with our local, state, and federal partners to move forward on these issues. And in my role on the Senate Appropriations Committee, I will keep fighting for the resources Maryland needs to get this done."
"I want to thank Maryland's new US Attorney, Robert Hur, and representatives from federal law enforcement agencies for meeting with the Maryland congressional delegation," said Congressman Elijah Cummings. "I look forward to supporting continued efforts to address critical issues in our state, including reducing violent crime in Baltimore and stopping illicit drug trafficking. I know these officials are committed to upholding the rule of law, and I hope they will continue pursuing justice with independence, impartiality, and fairness."
Stephen Moyer, secretary of the Maryland Department of Public Safety and Correctional Services, said the current gubernatorial administration is committed to working with federal partners to address violent crime in Baltimore city. At Gov. Hogan's direction, more than 200 Maryland Parole and Probation agents are working directly with the Baltimore Police Department to help locate and arrest violent offenders.
Follow Congressman Hoyer on Facebook and Twitter.
For more information about House Democratic Whip Steny H. Hoyer, visit his Leader Page.