Corner Cleared for Lexington Park Medical Center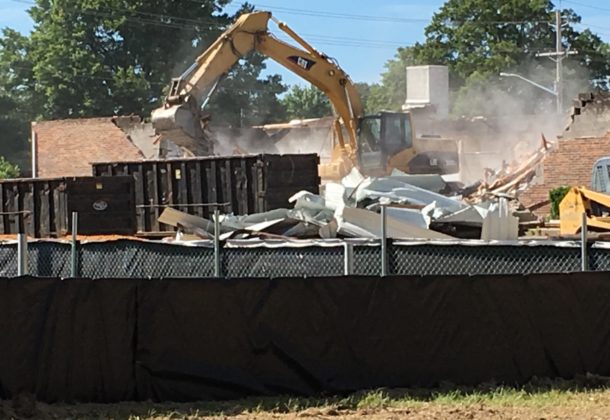 Great Mills Trading Post demolishes the former office building of The Cherry Cove Group at the intersection of Chancellor's Run and Great Mills roads.
The East Run Health Center on Great Mills Road is the site of a collaboration among MedStar St. Mary's Hospital, Greater Baden Medical Services, and Walden Behavioral Health. Cherry Cove Group is building the new center at the Chancellor's Run/Great Mills gateway intersection to Lexington Park.
The center is seen as a significant step forward in medical care availability for southern St. Mary's County and also as a revitalization catalyst.
"We see this not only as a great opportunity for our region, but it will be transformational for the Great Mills corridor and its residents," said Brian K. Norris, president and chief executive officer of The Cherry Cove Group. "East Run Health Center will bring excellent health care closer to where many people work, live, and commute."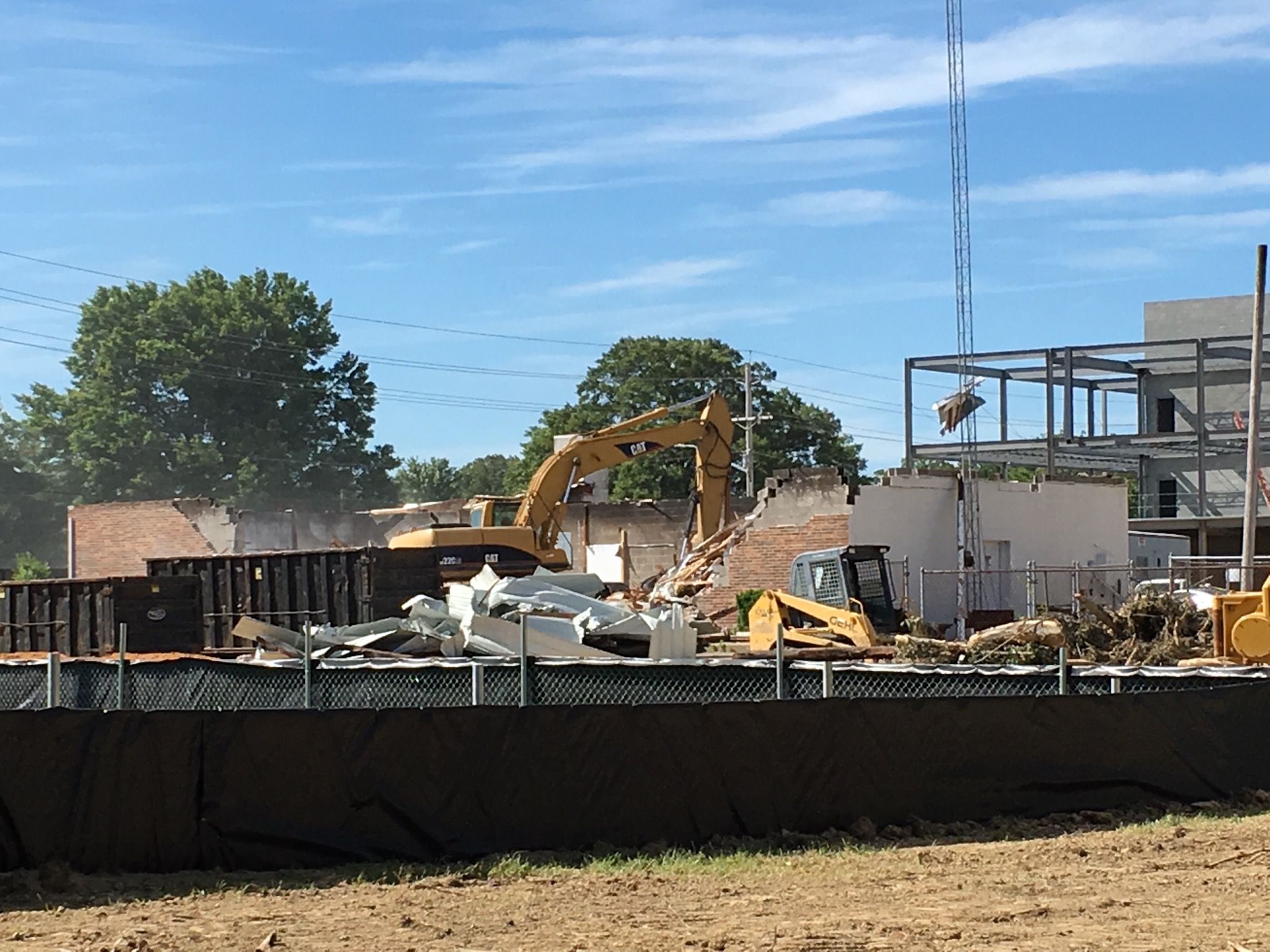 The steel construction beams in the background are part of the support for a three-story medical arts building in Lexington Park that were put into place last month.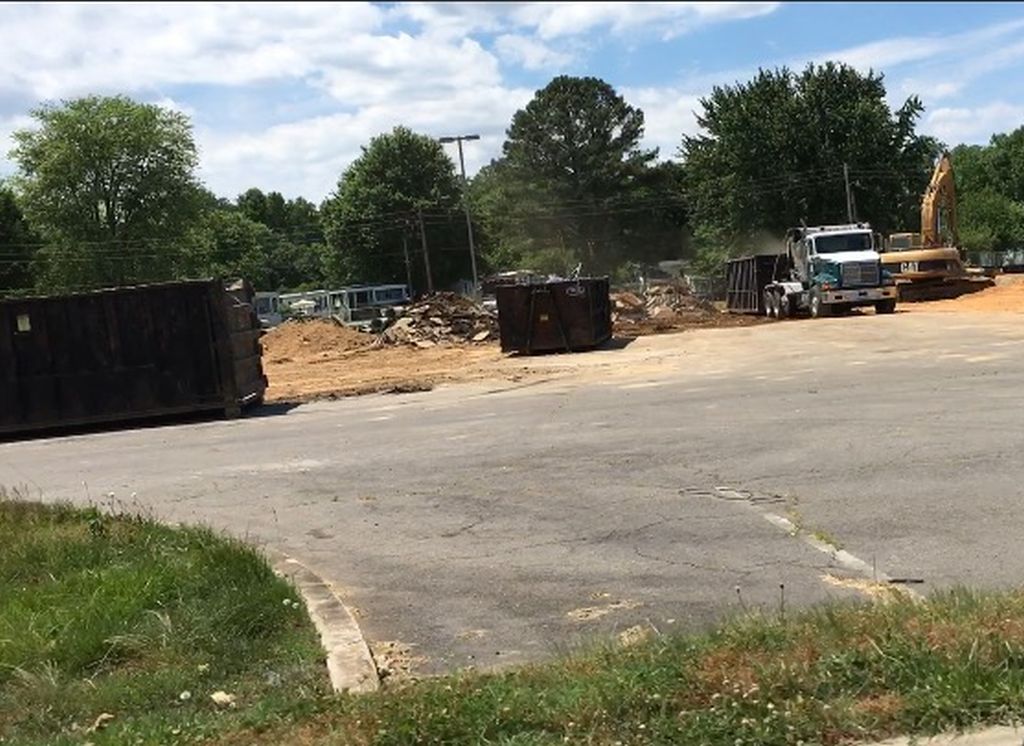 The building is designed to accentuate the collaboration that went into its creation. Its floor plan is designed to foster integrated team treatment planning and discussion. The innovative health center will open in spring 2017 and provide Southern Maryland residents more options for medical care at a single location.
"This community health center aligns with MedStar St. Mary's priority to continue to provide integrated care for our communities," Dr. Stephen Michaels, MSMH chief operating officer and chief medical officer, said. "It addresses a vital need for health services in the southern part of St. Mary's County, while providing residents with convenient one-stop access to those services."
Lexington Park is an underserved area when it comes to meeting health care needs and an area in growing need of those services. Maryland initiated programs to reduce health disparities and increase health care access that identified Lexington Park as a community to launch this type of programming. The collaboration that grew from those early efforts led to the collaborative development of the East Run Health Center.
"Our partnership has evolved from Walden's collaboration with MedStar St. Mary's, supporting the Health Connections van at our Hope Place location and providing behavioral health screening services," Dr. Kathleen O'Brien, chief executive officer of Walden Behavioral Health, said. "As the behavioral health partner in this project, we look forward to working with MedStar St. Mary's and Greater Baden to bring comprehensive integrated health care to St. Mary's County."