Could Coordinated Training Solve Drone-Pilot Shortage?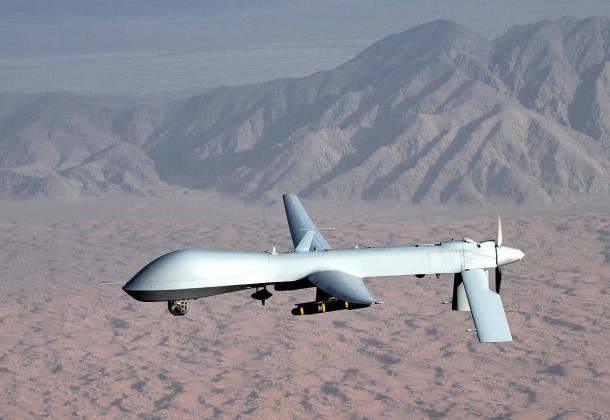 Morning Coffee is a robust blend of links to news around the internet concerning the Naval Air Station Patuxent River economic community. The opinions expressed here do not reflect opinions of the Leader's owners or staff.

Should pilots of unmanned aerial systems across the military branches train together? That is the question raised by Air Force officials as they struggle with a drone-pilot shortage, reports Defense Systems.
Marines and sailors from the 26th Marine Expeditionary Unit are headed to Iraq to fight the Islamic militant group following a March 19 deadly rocket attack on a coalition base in northern Iraq that left one Marine dead and eight more injured, the Marine Corps Times reports.
The Washington Post reports that the death of the Marine in Iraq on Saturday has drawn attention to the deployment of Marines and sailors from Navy ships in the Middle East in the campaign against ISIS.
With the increase of US and Russian airstrikes and ground assaults, the jihadis are losing their territory in Iraq and Syria, The Associated Press reports, but they appear to be stepping up more terrorist and chemical attacks.
Since Russia's pull-out of forces in Syria, it remains unclear what its intentions are and what kind of combat capability will be left behind. One former Obama advisor believes Vladimir Putin has bolstered Syrian President Bashar al-Assad's negotiating position at peace talks in Geneva, Defense News reports.
The US is concerned that a tiny Australian port being leased by China could facilitate the gathering of intelligence on US and Australian military forces stationed nearby, The New York Times reports.
Companies across the US were invited to take part in a hiring survey conducted by Military Times. Find out which employers were ranked Best for Vets in 2016.
It's been coming for decades, but this month the US begins preparations to relinquish its control of internet addresses, reports FCW.
Navy Times reports the Zumwalt destroyer is set for its final builder trials. The largest destroyer ever built for the Navy was ready to head out to sea Monday in Maine. The 600-foot Zumwalt is the first in a new class of three destroyers that are unlike anything previously built for the Navy.
In a world where adversaries like Russia and China continue to hack US networks, aircraft systems need to be protected. The Air Force's Communication Squadron Next is researching what works – or what doesn't – to create the cyber squadron of the future, C4ISR & Networks reports.
The armed forces are stepping up investigations into reported sexual assaults by senior leaders, Stars and Stripes reports. Four high-ranking officials have been court-martialed or charged with sexual assaults since September.