Contractors Play Defense to Preserve Profits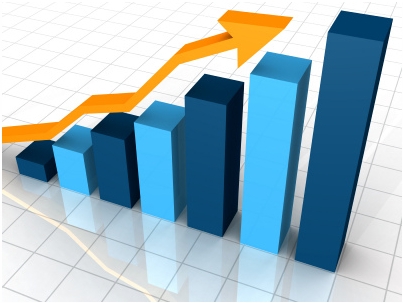 Morning Coffee is a robust blend of links to news around the internet concerning the Naval Air Station Patuxent River economic community. The opinions expressed here do not necessarily reflect those of the Leader's owners or staff.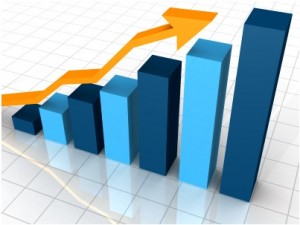 The largest defense contractors have been proactive in protecting their bottom lines from sequestration effects: trimming the work force, cutting facilities, buying back stock and taking advantage of prior-year contracts, DefCon Hill reports.  Lockheed Martin and Boeing last week both reported double-digit jumps in their quarterly profits from last year.
Boeing and Lockheed announced they'll bid jointly to build a new long-range bomber to replace aging B-1s and B-52s. A successful bid would result in the Air Force's three priority programs being overseen by the world's two largest defense contractors by sales, with Lockheed already leading the F-35 fighter jet program and Boeing building a new aerial-refueling plane, the Wall Street Journal reports.
F-35 sticker shock could slow U.S. military jet exports, says industry analyst Richard Aboulafia in a Flightglobal interview.
The stock market posted its third straight week of gains Friday, with the Dow closing at a record high of 15770.28, up 1 percent for the week and 18.82 percent year to date.  The market rise hasn't come on economic data or corporate earnings—decent considering the poor sales growth—but apparently on confidence-fueled momentum, Barron's says. CNN says this week investors will be watching the work of the Federal Reserve policy committee, which concludes two days of meetings on Wednesday.
Ahead of anticipated budget conference meetings this week, Republicans and Democrats agree that sequester cuts need to be replaced with some other mechanism, but remain far apart on how to do it, says a Washington Post analysis.
Because of defense budget cuts in Western markets, Asian countries have outspent European NATO countries for the first time, and this trend is set to continue, says Alix Partners' Asia Aerospace and Defense Industry Outlook, as reported by DefenceTalk. Complicating this transition, two of the largest developing-market spenders—China and Russia—are effectively off-limits for outside contractors, the study says.
Research, development, testing and evaluation (RDT&E) will overtake equipment procurement as a share of future DoD budgets, according to analyst Todd Harrison of the Center for Strategic and Budgetary Assessments, reports Aviation Week.
The U.S. Defense Science Board released a report that tries to forecast what technology enablers might be necessary for the U.S. to cement its military superiority by 2030.  It highlights areas that lack investment, focus or effort commensurate with their potential importance to DoD and discusses trade-offs that could be necessary to rebalance resources.
BAE Systems' Taranis UCAV has made its maiden flight, the UK Ministry of Defence confirmed, according to Defense Update.  The tight-lipped ministry provided no other details, but the test flight is thought to have taken place in southern Australia.
Citizens for Responsibility and Ethics in Washington, through an FOIA request, obtained a DoD database which it says is a snapshot of the "revolving door" through which federal employees exit government to work for defense contractors whose work they may have been involved with previously, Government Executive reports.
Anti-Washington sentiment and the government shutdown have lowered morale among federal workers, driving many – especially younger workers — to seek employment in the private sector, reports the Washington Post.
SecDef Hagel urged to consider splitting NSA director/cyber command duties, NextGov reports.