Contractors Conference Set for May 22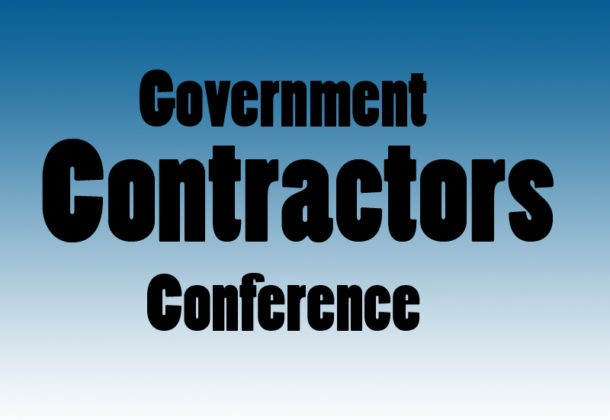 Small business government contractors are invited to attend the 11th annual Southern Maryland Government Contractors Conference on Tuesday, May 22, 2018, from 1 to 5 pm at the Southern Maryland Higher Education Center. The event is being publicized by The Patuxent Partnership and hosted by the Maryland Association of CPAs' Government Contractors Committee.
The half-day workshop will feature speakers who are experts on topics of great interest to government contractors in Southern Maryland. Speakers and topics include:
"DCAA FY 2018 Priorities" by Sherry Kobus, Small Business Program Manager, DCAA, Audit Liaison Division
"State Income Tax Allocation/Appointment Factors and Nexus" Karen Syrylo, Aultus Director
"Accounting, Agreements and Other Issues Related to JVs" Damien Specht, Esq., Morrison & Foerster, Partner M&A
"Indirect Rates for Moving Into Some Commercial Work" Donna Dominguez, Aronson Director Gov. Contract Services
Refreshments will be served to participants. Registration starts at 12:45 pm and there is a $30 fee to attend.
CPE registrants will received four credit hours by attending the conference. To register, contact the MACPA Member Service Center at 1-800-782-2036 or visit the MACPA Website.
For any other questions, contact Ryan Wey at ryan@macpa.org.
The Southern Maryland Higher Education Center is at 44219 Airport Road in California.
Upcoming TPP Events
Join The Patuxent Partnership on Wednesday, May 30, 2018, for a program titled "Unmanned Systems in Every Domain: Is Autonomy the New Cyber?" Three separate panels will offer expert advice on whether autonomous programs will be replacing cyber as the newest innovation in technology and defense.
The event, which will be held at the Southern Maryland Higher Education Center, will start at 8 am with a welcome by Bonnie Green, executive director of The Patuxent Partnership. Opening remarks will begin at 8:10 am by RADM Mark Darrah. The morning keynote will be given by Arthur Hinaman, Manager, Technical Support Branch, AUS-420, FAA. Register here.
About The Patuxent Partnership
TPP fosters collaboration and the sharing of knowledge and expertise across a diverse network that includes government, industry, and academia. TPP also supports STEM education and workforce development within the local community including hosting programs of interest to NAVAIR, NAWCAD, and the broader DoD community.
To learn more about The Patuxent Partnership and its programs, visit its Leader member page.