College Partners on MLK Programs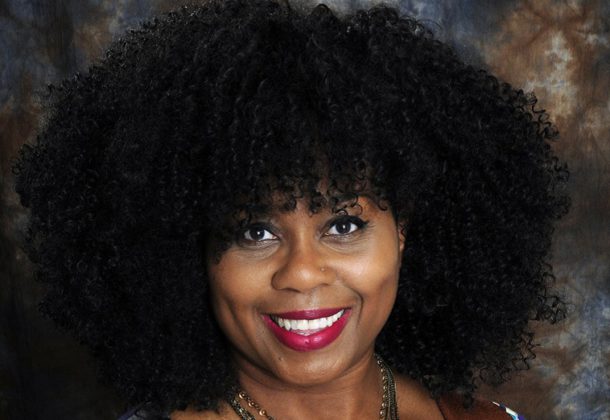 Several groups in Southern Maryland will be gathering in the next few day to commemorate the Jan. 15 birthday of the Rev. Dr. Martin Luther King Jr. The College of Southern Maryland will join in the conversation and celebrations at these MLK programs.
Dr. Carmen Phelps, CSM executive director of the Institutional Equity and Diversity Office, will be one of five speakers opening The Big Conversation, a community-wide civil conversation on dismantling racism, "I Didn't Know … Exploring Racism and Privilege in Our Community," from 2 to 5 pm Sunday, Jan. 14, 2018, at Middleham and St. Peter's Parish Hall in Lusby.
"As a diversity practitioner, educator, and administrator, I am incredibly grateful for the opportunity to encourage greater understanding and awareness of key issues impacting our collective capacity to build community while honoring difference here in Southern Maryland. Given the unique, rich yet complicated cultural, social and political history of this region, which continues to inform the experiences of current communities, I can't think of a more timely moment in which to have this conversation," Dr. Phelps said.
During the program, Southern Maryland leaders will discuss local issues and attendees will share experiences in small group sessions, led by trained facilitators from the Community Mediation Centers of Calvert and St. Mary's counties, to understand how individuals and communities can dismantle racism. The outcome will be suggestions on how racism might be dismantled in Southern Maryland, according to program organizers.
The Big Conversation is sponsored by Middleham and St. Peter's Episcopal Church in partnership with Calvert NAACP, St. Mary's NAACP, Calvert Library, the Community Mediation Centers of Calvert and St. Mary's counties, CSM, and the Concerned Black Women of Calvert County.
For information, visit the event's website.
In addition to Sunday's program, CSM is supporting the local efforts in Charles, St. Mary's, and Calvert counties on annual prayer breakfasts Jan. 15 and their associated activities.
In Calvert County, the 32nd annual Dr. Martin Luther King, Jr. Birthday Breakfast will begin at 8:30 am Jan. 15, and will feature guest speaker Dr. Janet L. Sims Wood, an historian, publisher and reference librarian. The program will honor local contributors Rev. Dana M. Jones of Mt. Olive United Methodist Church and Community Service Honoree Eric Franklin. The event will also recognize scholarship recipient Corina Nicole Jones and feature musical performer Jeremy Malloy. The event is sponsored by the National Congress of Black Women Calvert County Chapter, College of Southern Maryland and the National Association for the Advancement of Colored People, Calvert County Chapter.
The program will be held in the Rod 'N' Reel Restaurant at 4165 Mears Ave. in Chesapeake Beach. For information, call Glinda Anderson at 301-855-1458 or Gladys Jones at 410-586-8305. Tickets are required.
The Charles County NAACP will present its 23rd annual Rev. Dr. Martin Luther King, Jr. Prayer Breakfast, beginning at 9 am Jan. 15 at North Point High School at 2500 Davis Road in Waldorf. Keynote speaker will be CNN correspondent and author April Ryan. Tickets are required. For information, call 240-427-5131 or click here.
In St. Mary's County, the 14th annual Martin Luther King Jr. Prayer Breakfast will feature keynote speaker Nandi Crosby-Jordan, beginning at 6:30 am Jan. 15, followed by a day of service. The breakfast and program begin at St. Mary's College of Maryland, with the day of service including panel discussions on "The Color of Unity: Boldly Building Bridges Across Communities," as well as blood pressure screenings, a food drive for Puerto Rico and the US Virgin Islands, a coat drive, backpack giveaway, and voter registration.
The program will be held in the J. Frank Raley Great Room, Campus Center  at 18952 E. Fisher Road in St. Mary's City. For information, visit here.
For more about the College of Southern Maryland, visit its Leader member page.