College Lists Summer 2018 Dean's List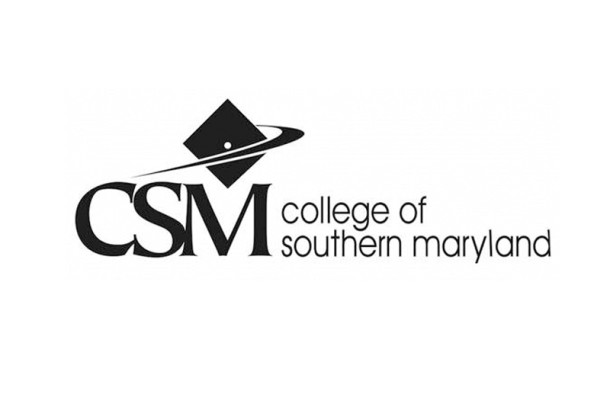 The dean's list for the 2018 summer session at the College of Southern Maryland has been released.
Students who have earned 12 or more credits at CSM are eligible to be considered for the dean's list. At the end of the fall, spring, and summer sessions, full- and part-time students who have completed at least six credits during the semester and have earned a cumulative grade point average of 3.5 or better will be included in the dean's list.
St. Mary's County
California
Angela Cox
Joshua Elsbree
Kathryn Goss
Marley Murray
Stephanie Rodriguez
Thomas Szymkowiak
Hong Jae Woo
Chaptico
Marissa Hamilton
Clements
Samantha Lockard
Great Mills
Anthony Campitelli
Mariela Young
Hollywood
Ashley Berry
Maryann Gonzales
Catherine McGee
Jordan Norris
Leonardtown
Courtney Lacey
Myles Mayshark-Hamlin
Spencer Savarese
Lexington Park
Jeanette Borries
William Fouch
Jessi McCloskey
Ally Puckett
Cory Somerville
Timothy Thompson
Megan Whitten
Loveville
Sean Young
Mechanicsville
Molly Abell
Kayla Bean
Lane Buckler
Jessica Fantaccione
Olivia Frazier
Thomas Gray
Jordan Janschek
Aspen Lynch
Cloressa Orr
Darius White
Kaleigh Wood
Calvert County
Chesapeake Beach
Aaron Gardner
Marina McNamara
Ngoc Truong
Dunkirk
Kayla Myers
Lauren Wright
Huntingtown
Adriana Collins
Callie Hilgenberg
Josef Horak
Alena Jones
Michelle Mattera
Rose Soboleski
Lusby
Diane Bramos
Bruce Hudson
Crystal King
North Beach
Eric Ezell
Owings
Johnny Arens
Alex Graham
Martina Greene
Port Republic
Kenneth Hinkle
Miranda Shaw
Prince Frederick
Lissa Lozado
Richard McCourt
Lisa Poe
Kelly Ryan
St. Leonard
Tina Shepherd
Charles County
Hughesville
Elizabeth Bradshaw
Payton Edelen
La Plata
Abigail Gough
Alexis Holland
Brayden Kelley
John Kirscht
Haylie Norris
Lindi Romine
Zachary Smith
Shauntel Thompson-Miller
Marbury
Jessie Gambrell
Hannah Obrien
Waldorf
Byron Campbell
Linda Cogburn
Donna Dash
Cristel Essex
Kameron Ford
Victoria Harley
Brandon Lytle
Jennifer Michelitch
Tamara Minor
Justin Orr
Maryan Saliu
Adrien Seaton
Daniel Sebulime
David Sebulime
Reagan Tuiasosopo
Malik Tyler
Alexandra Walker
Rosemarie Whitley
Welcome
Kailey Conyers
White Plains
Samuel Bonnet
India Vereen
Out of region
Upper Marlboro
Liane Beckley
Brittany Newman
King George, Virginia
Frankie Roberson
For more about the College of Southern Maryland, visit its Leader member page.