Cochran Auction at Flat Iron Farm This Weekend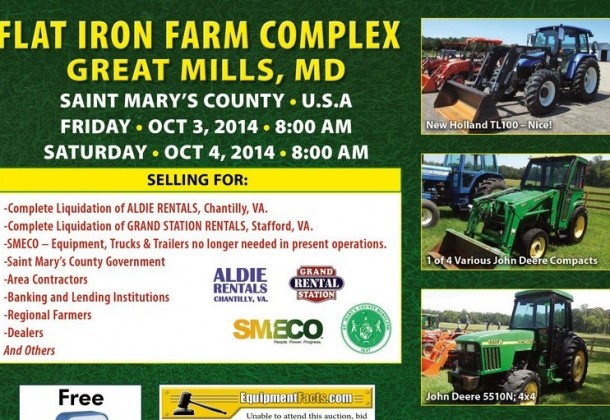 Posted for Great Mills Trading Post
The huge, semi-annual, two-day, contractors regional equipment and truck auction at Flat Iron Farm opens 8 am Friday & Saturday Oct. 3 & 4, 2014 at Flat Iron Farm in Great Mills, MD.
In addition to the acres of equipment spread across the farm off Flat Iron Road, the J.G. Cochran auction held each fall at Flat Iron Farm includes a significant plant sale as well.
To go directly to details about the plant auction at Great Mills Farm click here.  For the full listing of equipment and further auction details click here.
Here's a peek at a J.G. Cochran auctioneer at work during a prior auction at Flat Iron Farm:
For more information about Cochran Auctions : E-mail contact: [email protected]; Phone Contact: 301.904.1306.