CIA to Arm Syrian Rebels, Senate Advances Defense Budget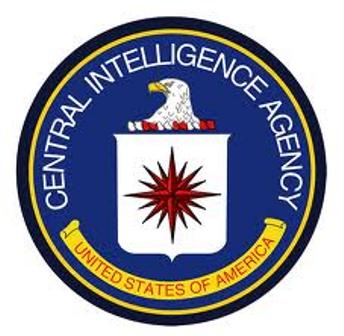 Morning Coffee is a robust blend of links to news

around the Internet concerning the Naval Air Station Patuxent River economic community. The opinions expressed here do not necessarily reflect those of the Leader's owners or staff.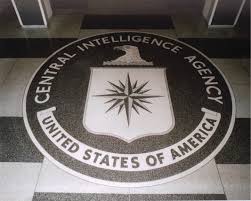 The Hill reports: CIA to arm Syrian rebels, not the Pentagon; UN calls further arming "not helpful"; US warplanes and missiles in Jordan now.
The Senate Armed Services Committee approved a $625.1 billion defense authorization bill for FY14, reports Inside Defense. (Paywall.) Final Senate budget panel to address JSF this week, all service chiefs called to testify, reports The Hill.
Barring surprises, Pentagon procurement official expects JSF to ramp up production in 2015 and 2016, reports Defense News.
The House-passed defense bill takes aim at sexual assault, leaves intact chain-of-command prosecution, reports The Hill. Free internet in combat zones and other details in the House defense policy bill, reports Navy Times. Late in the process procurement reform makes it into the defense authorization bill as welll, reports FCW.
Senate panel's defense authorization bill matches administration's, setting the stage for a showdown with the different House version passed the previous week, reports Defense News. One area where the budgets do not agree is over the amount of the military pay hike, reports Gov Exec. Pentagon's 2013 sequestration analysis shows budget cuts by the service, says Defense News' Intercepts.
Pentagon IG wants more testing before accepting production of the Navy's P-8A Poseidon, reports Defense Tech.
US created demand, but China may get the international drone sales, says Breaking News. Defense Tech says, some companies will rent drones to the armed forces.
Russian video shows of spin-testing without a chute, otherwise there are similarities to F-22 & F-35 testing at Pax and Edwards, says Dewline.
A Chinese stealth bomber? Not only knock-offs, says Dewline.
Pakistan defense budget up 10 percent, reports Defence Talk.
Defense Daily reports, House-passed defense budget, requires a jet sale to Taiwan. (Paywall.)
Breaking Defense reports, Paris Air Show 2013 probably mostly about commercial aviation although military overlaps will be there. One example: the "look and shoot" helmets, reports Defense Industry Daily.
Republicans keep chaplain corps free of "nontheistic" chaplains, reports The Hill.
DOD establishes repository for brain tissue in effort to learn about traumatic brain injuries, reports Defense.gov.
EADS CEO and former Navy secretary suggests government may overreact to the NSA Prism security breach, reports Defense News.
Google's Project Loon could have the rest of world's unlinked 5 billion on-line with balloons, reports Wired.
CIA gives boost to Amazon in cloud contract, reports Next Gov. IBM protests the contract, reports FCW.
Chesapeake Technology International Corp., California, Md.,  awarded a $9,849,647 indefinite-delivery/indefinite-quantity Small Business Innovation Research (SBIR) Phase III contract under Topic N101-019. "Algorithms for Dynamic 4D (3D space with time) Volumetric Calculations and Analysis" is to develop innovative software capabilities to calculate the optimal flight path given the terrain data, aircraft position, flight characteristics, and positions of known threat emitters.  This effort supports EA-6B Improved Capability III and EA-18G training and simulation products.  Work will be performed in California, Md. (50 percent); Cherry Point, N.C. (20 percent);Whidbey Island, Wash. (10 percent); Point Mugu, Calif. (10 percent); and Denver, Colo. (10 Percent), and is expected to be completed in July 2018.  Fiscal 2013 Aircraft Procurement Navy contract funds in the amount of $408,992 are being obligated on this award, none of which will expire at the end of the current fiscal year.  This contract was not competitively procured pursuant to FAR 6.302-5(a)(2)(i).  The Naval Air Warfare Center Weapons Division, China Lake, Calif., is the contracting activity (N68936-13-D-0006).