Child Heart Doctor Comes to St. Mary's Hospital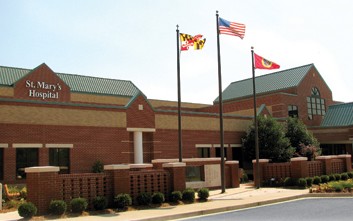 Posted by Medstar St. Mary's Hospital
Leading Edge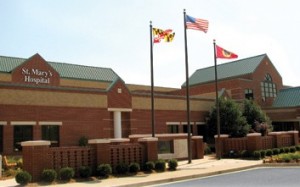 MedStar St. Mary's Hospital offers a new outpatient service for its youngest patients and is pleased to welcome Dr. Kristin Burns, a pediatric cardiologist from Children's National Medical Center in Washington, D.C.
The hospital has a partnership with Children's National Medical Center that makes it possible to offer this service in St. Mary's County.
"For our Southern Maryland families, this means ease of access for increased pediatric services, routine testing, more convenience and quality care," said Sherri Newman, MedStar St. Mary's director of physiology services. She added that specialty services in pediatrics are a growing need in our region.
Dr. Burns earned her medical degree from the University of Massachusetts Medical School and completed her residency at Brown University in Providence, Rhode Island. She completed her pediatric cardiology fellowship at Children's and is now an attending physician at the renowned medical center.
Not all children referred to Dr. Burns will have been diagnosed or suspected of having heart issues. She said that some children may be referred to the pediatric cardiology clinic at MedStar St. Mary's for clearance prior to a surgical procedure, as a precaution to ensure they can handle the anesthetic. Another common reason young patients may be referred is if their pediatrician has concerns about their patient's heart and the young patient wants clearance to play a sport. Infants or toddlers with a heart murmur may be referred to determine the cause of the murmur. Being able to acquire this type of care and these services closer to home is a tremendous convenience for the family.
Dr. Burns provides general cardiology services for patients from infancy on up. She is located in the Specialty Physicians at St. Mary's suite in the hospital's Outpatient Pavilion and has office hours on the second and fourth Wednesday of every month. To make an appointment, call 301-475-6019.
This cardiac initiative is an important step in providing specialty pediatric services. Children's cardiac team also works with MedStar Washington Hospital Center and MedStar Georgetown University Hospital.