Change Your Life with Laser Therapy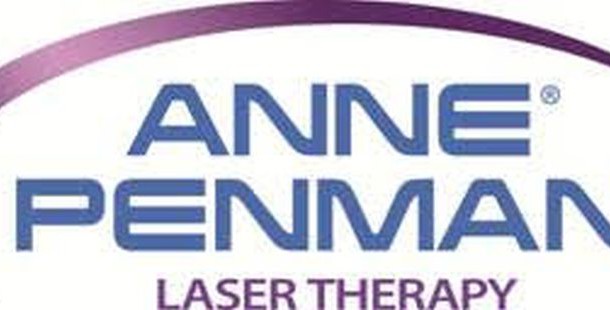 It's the start of a new year, and you have resolved to make a change in your life. Is your goal to lose weight, stop smoking, or manage your stress?
Penny Brueggemann and Kassie Blazer, co-owners and certified technicians of Southern Maryland Anne Penman Laser Therapy in Leonardtown, can help you change your life for the better.
"You don't have to do it on your own," Ms. Brueggemann says. "Let us help you get back on track for a healthy and happy life."
The laser treatment for all programs is non-invasive, drug-free, and painless. It involves the application of a cold, soft laser light beam that targets specific energy points located on the hands, ears, nose, wrists, legs, and feet depending on the program. This helps stimulate your body's endorphins to elevate your "feel good" hormone level and helps you feel better, and be more mindful (reducing the pain of cravings and offering distractions) so you make better decisions.
Anne Penman started the laser therapy business about 22 years ago in Europe, where it has since grown to various countries, and has been in the US for more than 12 years. The Southern Maryland office in Leonardtown is the only one in the state of Maryland.
The Anne Penman Laser Therapy Weight Management Program consists of four, once-a-week visits for about an hour each. The Weight Management Program continually discusses and tracks lifestyle changes, exercise, and eating habits in a non-judgmental environment.
"We encourage you to journal to see where you are being most likely encouraged to eat and what you are eating in order to recognize changes that need to be made," Ms. Brueggemann says. "It's much more user friendly than being told you need to lose weight and your having to do it on your own. We team with you for success. There is no special food to buy at exorbitant prices or any special diet required. And you can call our helpline any time!"
The Smoking Cessation Program offers the same endorphin stimulation, support, and lifestyle changes that help you avoid being in places where you smoked previously, and offers positive reinforcement. The program is also the most innovative treatment for helping people to stop smoking cigarettes, cigars, and smokeless tobacco products. Since everyone reacts differently, the program is tailored to each individual's needs. This means that regardless of how many cigarettes you smoke or how long you've smoked, the program can help you achieve your goal to become smoke-free. The Smoking Cessation Program consists of three visits, with the first two occurring two days apart.
The Anne Penman program is an innovative way to help manage stress, which can negatively affect your health. The Stress Management Program combines laser therapy, guidance, and continual support and motivation which can help promote a feeling of well-being, lower anxiety levels, reduce mood swings, improve sleeping patterns, and put you back in control. It consists of four, once-a-week visits for about an hour each, also. Ask about the Stress Management Program and how your body's health is affected by stress.
The staff at Southern Maryland Anne Penman make you feel comfortable and explain the process to you, and will answer all your questions. A January special is being offered for all three programs; the Weight Management Program and the Stress Management Program are normally $450, but Southern Maryland Anne Penman Laser Therapy is offering a $325 special New Year's Resolution price. The Smoking Cessation Program is normally $350 and is being offered for $225. Cash or check is preferred; credit card payments will require the addition of a small bank fee.
"Some people prefer to extend the sessions," Ms. Blazer says, "so the firm will give a 10 percent discount on a second package if desired."
Call Southern Maryland Anne Penman Laser Therapy at 301-904-4339 to schedule a free consultation.
Southern Maryland Anne Penman Laser Therapy is located at 22530 Washington St., Leonardtown MD 20650, open with appointments only. Call 301-904-4339 for more information. Visit them on Facebook at www.facebook.com/SOMDAnnePenman, or read about the Anne Penman story at www.annepenman.com.