Celebrate National Recovery Month with Walden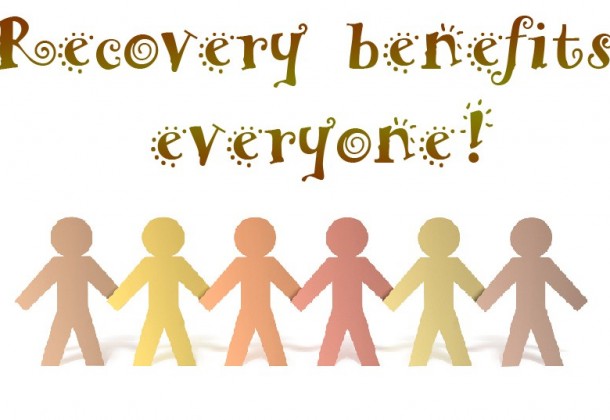 Posted by Walden Behavioral Health
Community Builder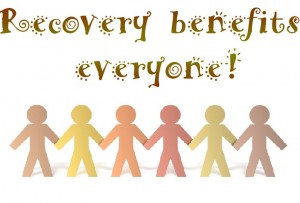 September is National Recovery Month.  All around the nation, treatment and recovery support organizations are reaching out to their communities with the message that recovery "is worth it," and that treatment is effective, resulting in positive outcomes for the individual and a lower cost to the community than addiction.
Walden Sierra (Walden), the largest behavioral health non-profit organization in St. Mary's County, has planned a series of public events honoring the individuals and families with the courage to seek treatment and recovery.
National Recovery Month, as explained at www.recoverymonth.org, educates Americans on the fact that addiction treatment and mental health services can enable those with a mental and/or substance use disorder to live a healthy and rewarding life. During recovery month, we recognize the gains made by those in recovery from these conditions, just as we would those who are managing other health conditions such as hypertension, diabetes, asthma, and heart disease.  Recovery Month, now in its 23rd year nationally, highlights individuals and families who have reclaimed their lives and are discovering long-term recovery.
Recovery Month also encourages year-round activities that highlight the process of behavioral health recovery.
"Our behavior—what we do—affects the health of our bodies, minds and spirits—and vice versa," explains Kathleen O'Brien, Chief Executive Officer of Walden. "Behavioral health includes all mental health conditions, including substance use and health behaviors. Walden's mission in the community is to provide a comprehensive array of crisis, behavioral health, trauma and recovery support services that contribute to the well-being of the Southern Maryland community."
Walden's Recovery Month planning has been informed by our understanding of the holistic nature of behavioral health and the importance of collaboration between treatment programs and the recovery community.  Research and common sense both tell us that a person who participates in a combination of treatment, recovery support services, and recovery community self-help or peer support programs has a stronger support system for building skills toward recovery than someone who only accesses one of the three.
Walden's special events in September and October have made an intentional effort to include recovery community partners.  Having a recovery event in October as well also allows us to honor trauma survivors as well as those in recovery related to behavioral health issues.  October is Domestic Violence Awareness Month.
Southern Maryland Recovery Block Party:  Sunday September 16th from 1-4 p.m.  A free, family friendly event in Millison Plaza, Lexington Park, in front of Beacon of Hope Recovery Community Center at 21800 N. Shangri La Drive, the Recovery Block Party will feature activities, entertainment, DJ and karaoke, a 50/50 raffle, prizes, food, speakers, informational displays from A.A., N.A. O.A., Al-Anon, D.R.A., On Our Own, NAMI, and Joy Lane Healing Center, and a chance to purchase some newly designed recovery-themed items.  The event is rain or shine!  Walden thanks sponsors signed on at the time of this release, including A & M Glass Co, Inc., Alarmsmith, Inc., Barefoot Graphics, Bella Salon & Spa, Café des Artiste, Charlie's Dawgs, Chesapeake Custom Embroidery, Chesapeake Wholesale, Inc., CMI Affilliated Companies, Fiesta Café, the Good Earth, Dr. and Mrs. John C. Knowlton, Tequila Grill, Paragon Properties, Inc., Southern Maryland Women's Healthcare, and Christine Wray and John Felicitas.
Anchor Alumni Picnic:  Sunday September 23rd from 2-4 p.m.  All alumni of the Anchor Residential Treatment programs and their loved ones are invited to attend this free event at Anchor Treatment Center!  Socialize and compete in light-hearted games from 2-3 p.m. and sit down to a picnic-menu meal and fellowship served at 3 p.m.  Please RSVP by Monday September 17th to 301-997-1300 x 804 with your name and number of guests.
Recovery Discovery Walk:  Saturday October 27th from 8:30-11 a.m. at Leonard Hall Recreation Center in Leonardtown.  Join in celebrating the many discoveries of life in all forms of recovery at this free event featuring an easy 1.25 mile walk and open mic for speakers who want to share their recovery experiences.  This event is for all ages, and pets on a leash are welcome!  Registration opens at 8:30 a.m. and the Walk begins at 9 a.m.  Open mic speakers are invited to share after the Walk, and raffle prizes will also be drawn.  Event t-shirts will be available for a $10 donation to treatment and recovery support services.  Walden thanks sponsors signed on at the time of release, including Cherry Cove Land Development, CSC Applied Technologies, Maryland AARP, Old Line Bank, and Wyle.