CARE Act Gets Support From Hoyer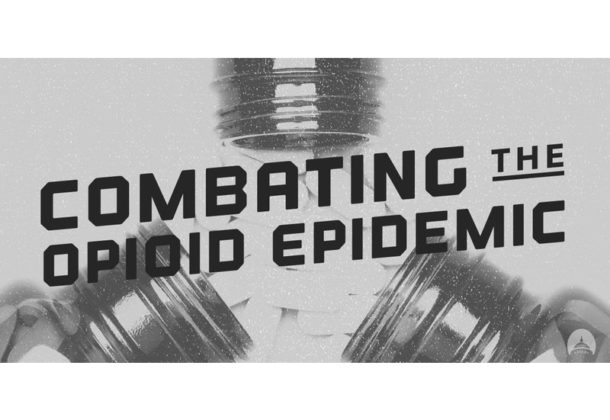 Congressman Steny H. Hoyer has co-sponsored the Comprehensive Addiction Resources Emergency, or CARE Act, in the hopes of making strides to fight the opioid crisis.
Congressman Hoyer (D-Md., 5th) and his colleagues know that the opioid crisis affects thousands of Maryland families throughout the state. He said in a statement that Congress needs to do everything it can to combat this deadly epidemic.
"I'm pleased to support the CARE Act, which would help ensure communities in Maryland have access to the tools they need to address the crisis," he said. The idea is to take a comprehensive approach to addressing the opioid epidemic, with a plan that includes working with law enforcement officials, stakeholders in the health care community, and the business community, plus expanding access to treatment for those who are suffering from substance abuse. Congressman Hoyer expressed his gratitude to Congressman Elijah Cummings for introducing this important legislation.
The Comprehensive Addiction Resources Emergency Act is modeled directly from the successful Ryan White Act, which sought to address the HIV/AIDS epidemic and has provided more than half a million HIV/AIDS patients with comprehensive social and medical services. The scale of this crisis warrants a public health response on the same scale that will ensure adequate and consistent funding for prevention and treatment over the long-term. Under the CARE Act, the state of Maryland and the hardest-hit communities in the state, like Anne Arundel County, would receive a significant amount of funding that will be directed toward the local jurisdictions and providers on the front lines of the crisis.
Opioids include heroin, fentanyl, carfentanil, morphine, and prescription painkillers such as OxyContin, Percocet, Vicodin, or Codeine. Overdoses from heroin and other opioids kill more than 27,000 people per year in the US, according to the St. Mary's County Health Department.
Follow Congressman Hoyer on Facebook and Twitter.
For more information about House Democratic Whip Steny H. Hoyer, visit his Leader Page.