Call for Robotics Papers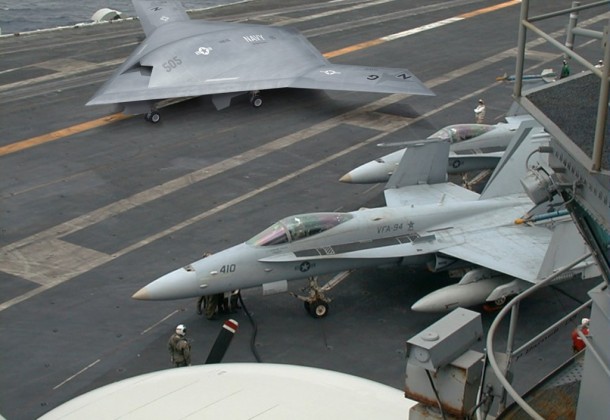 Posted by The Patuxent Partnership
Leading Edge
The 7th Annual Patuxent Defense Forum will be held at St. Mary's College of Maryland on April 24-25 in St. Mary's City, Maryland. The Patuxent Partnership and the Center for the Study of Democracy jointly present this conference with the generous support of SAIC.
We are soliciting paper proposals for our 2012 theme entitled "The Future of Conflict: The Ethics of Robotic Defense and Unmanned Warfare."
Today the United States government has over 7,000 remotely piloted aircraft and many more robotic devices on the ground. Predator drone attacks by the United States have increased dramatically and appear to be an integral part of America's war on terrorism, with deadly strikes being conducted throughout the world. Unmanned robotic devices are becoming increasingly sophisticated, more lethal and more prevalent. The Pentagon has asked the Congress for $5 billion for drones in 2012.
Despite the speed of invention and deployment of remotely piloted or manned vehicles, there remain questions about whether our institutions are sufficient to deal with the moral and ethical dimensions of technological progress. Unmanned warfare allows for precise actions at great distances, but they do not remove humans from decision-making, nor absolve institutions from ethical constraints. This forum attempts to contribute to this critical gap in our understanding of the implications of robotic technology in democratic societies. How do unmanned devices alter the ability of the United States to intervene in conflicts or humanitarian crises? How does the use of robots alter our understanding of culpability and responsibility in conflicts? What types of ethical and legal frameworks should be used to distinguish the legitimate use of unmanned force from non-legitimate uses? What types of controls need to be instituted? What are the implications of using robotic technology in the military, in national defense or border control?
Panels will include topics on:
· Integrating Robotic Defenses and Unmanned Warfare into US Domestic and Foreign Policies
· Ethical and Legal Challenges for Understanding Unmanned Warfare
· Adapting National and International Institutions for 'long wars' and Autonomous Defenses
Please e-mail the title of your paper, abstracts of no more than 150 words to Dr. Michael Cain, Director of the Center for the Study of Democracy, St. Mary's College of Maryland, mjgcain@smcm.edu.