Brush Up Resume for Job, Career Fair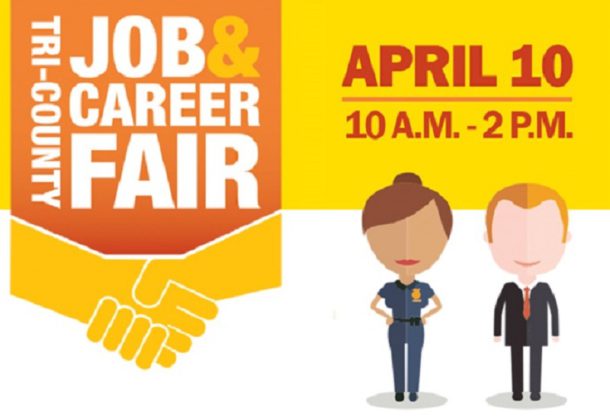 The 2018 Tri-County Job and Career Fair will be held from 10 am to 2 pm April 10 at the College of Southern Maryland La Plata Campus Center for Business and Industry (BI Building) at 8730 Mitchell Road in La Plata.
Call 301-934-7569 or click here for more information.
The job and career fair provides an opportunity for area job seekers to meet with employers from throughout the region. A representative from the federal government will present a workshop, "Navigating the Federal Hiring Process."
Searching for the perfect job applicant is tough for employers, especially when many job searches are done electronically. A job and career fair gives employers the chance to meet job-seekers in person.
Naval Research Laboratory HR Specialist Tara Bright has been at five tri-county job fairs at the college, presenting on federal employment at three events. NRL has hired employees from those fairs, Ms. Bright said.
"It is always great to meet with potential candidates face to face to see more of their personality," Ms. Bright said. She said a resume only tells employers so much about the candidate, while a job fair is a way to see the person's verbal communications skills and see a little bit into their personality.
Southern Maryland Electric Cooperative has also participated in the job fair for at least the last five years, according to Human Resources Director Cindy Rauner. SMECO presents at the job and career fair because it is an opportunity to find employees and because SMECO sees the fair as a community relations opportunity, Ms. Rauner said.
"We, too, are a community organization and want to try to be visible to our members and others that might have an interest in working here at SMECO," Ms. Rauner said. "Sometimes we have open positions at the entry level and sometimes we have more degree-specific open positions. Either way we want to support CSM and the community by participating."
For more about the College of Southern Maryland, visit its Leader member page.