Behavioral Health Unit to Close Temporarily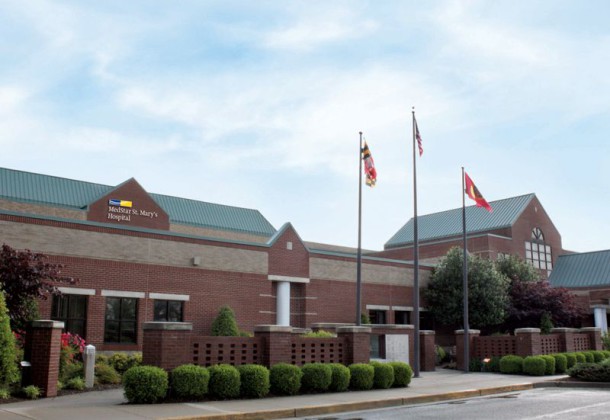 MedStar St. Mary's Hospital has announced that its inpatient Behavioral Health Unit has closed for approximately three weeks as renovations to the unit begin.
Due to mandatory hospital regulations, the Behavioral Health Unit will be receiving new ceilings and new flooring. The hospital's daytime Partial Hospitalization Program will continue uninterrupted as the construction, which began March 12, is taking place.
While the work is being conducted, patients coming to the Emergency Department who need an intensive, inpatient program will be referred to other area psychiatric facilities, including MedStar Southern Maryland Hospital Center in Clinton, which was recently named one of U.S. News & World Reports' Best Regional Hospitals.
"MedStar St. Mary's Hospital recognizes that mental health plays an important role in the continued wellness of our community and we regret any inconveniences the construction may cause for our patients," said Dr. Stephen Michaels, chief operating officer and chief medical officer for MedStar St. Mary's Hospital. "We would like to assured our community that we will continue to provide the best care possible and connect patients with the needed services during this time."
Visit MedStarStMarys.org/MentalHealth for more information about behavioral health services offered at MedStar St. Mary's Hospital.
About MedStar St. Mary's Hospital
MedStar St. Mary's Hospital is a full-service community hospital, delivering state-of-the-art emergency, acute inpatient and outpatient care in Leonardtown, Maryland. Nestled in a waterside community, MedStar St. Mary's provides advanced technology with a dedication to excellence in all services provided. The not-for-profit hospital has been named among the nation's Top 100 Hospitals and is an eight time recipient of the prestigious Delmarva Medicare Excellence Award. In addition, MSMH received the Maryland Performance Excellence award at the Platinum level in 2014 – the highest in the state. The staff is committed to providing quality and compassionate medical care for all patients by coupling innovation with our outstanding team of medical staff members, associates and volunteers.
For more information and one-click access to a full list of resources available at MedStar St. Mary's Hospital, visit its Leader member page.