Army & Air Force Team Up to Support BRAC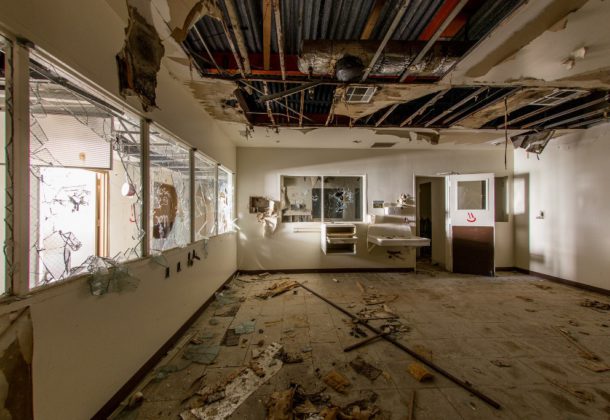 Abandoned hospital at George Air Force Base, shuttered during BRAC 1992, photo by slworking2, some rights reserved.
Morning Coffee is a robust blend of links to news around the Internet concerning the Naval Air Station Patuxent River

economic community. The opinions expressed here do not reflect opinions of the Leader's owners or staff.
The vice chiefs of the Army and Air Force threw their support behind another round of base closures as a way to save money that could be used for other military needs, reports The Hill.
Yemen withdraws permission for US Special Operations against suspected terrorists in response to civilian casualties from last month's botched commando raid, the first authorized by President Trump, reports The New York Times.
Fox News says Iran recently removed a powerful missile from a launchpad east of Tehran as US and Iranian officials spar over the Islamic Republic's missile tests.
The incoming Navy secretary served 10 years in the Army Reserve as an intelligence officer, from 1986 to 1996, attending Harvard Business School during his time in the reserves, reports Navy Times. Philip Bilden left the reserves as a captain, and one decoration, but never deployed. Bilden spent most of his career as a Hong Kong-based venture capitalist with HarbourVest Partners, a global private-equity investment firm.
The flight suit that can keep F-35 pilots alive in biological and chemical warfare environments, a decade in the making, flew for the first time last week, reports The Drive.
NBC reports a Pentagon official saying the DoD is interested in leasing space at Trump Tower in New York City "for the personnel and equipment who will support the [president] at his residence in the building."
The Seattle City Council votes to cut ties with banking giant Wells Fargo over its role as a lender to the Dakota Access pipeline project as well as other business practices, reports CNBC.