And Another One Down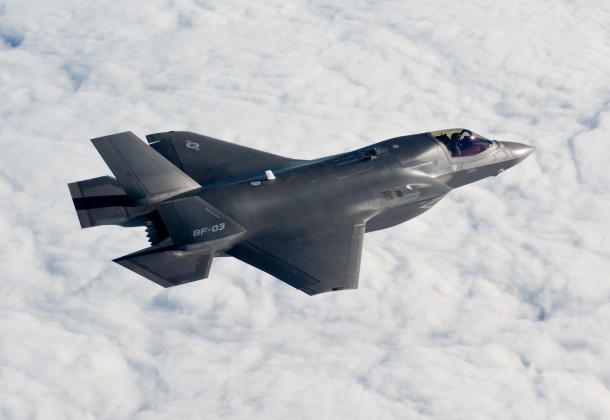 Welcome to Morning Coffee, a robust blend of links to news around the Internet concerning Naval Air Station Patuxent River, NAVAIR, the Pentagon and beyond. The Leader provides this link feature as a survey of the news and announcements affecting the local military economy. The opinions expressed here do not necessarily reflect those of the Leader's owners or staff.
DoD has said that foreign sales are critical to maintaining the Joint Strike Fighter's price stability, but Canada is wavering, the UK won't commit to numbers, and Italy just slashed its order, according to Bloomberg.
First the Global Hawk and now the next-gen Reaper – Air Force chops another drone program back, according to AOL Defense.
The Marines are not going to be taking Boeing's robo helo (subscription required) to Afghanistan for testing, Defense Daily Network reports.
U.S News scores Lockheed up and General Dynamics down on itsFY2013 budget scorecard. Republican Senate budget committee member criticizes Obama's budget use of savings from war funding to fund transportation infrastructure projects, according to The Hill.
CNN sees Iran flaunting its nuclear advances.
First lady pushes for law to allow military spouses to easily port licenses from state to state, Navy Times reports.