Activists Crowdfund Technology Program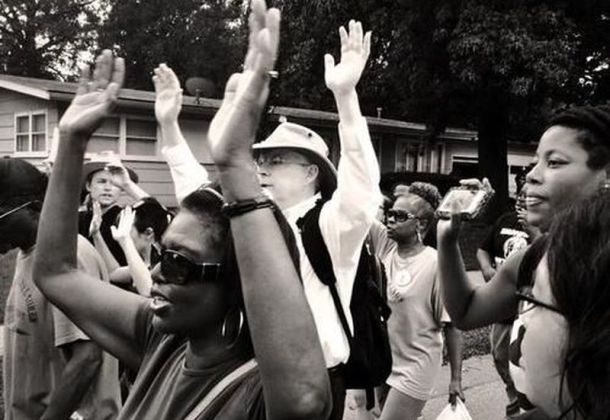 A youth-led nonprofit organization, Hands Up United, successfully crowdfunded $10,000 in 10 days to pilot Ferguson, Missouri's, first youth technology program with the help of more than 140 community supporters, technologists, and activists.  Computer programming and web development are 21st century skills that can be used to activate ideas, grow small businesses and build grass-root movements.
"The response from our grassroots supporters has been amazing," says Tory Russell, co-founder of Hands Up United. "Our campaign shows the growing support we have in the community at large for our work to introduce Ferguson youth to web development, IT support and computer programming. This program is one of 10 youth programs we will be rolling out in the upcoming months."
Hands Up United is launching the program to counteract cyber warfare, close the digital divide, and address the issues of economic equality.  "The digital divide is a tactic being used in the 21st century to deny people of color the same opportunities and rights as other white and privileged Americans," says Abby Bobé, a technology activist and member of Hands Up United. Ms. Bobé adds, "The revolution has started and if we want to continue pushing this movement forward we will need to invest in preparing our youth with skills to protect themselves against cyber warfare, mass government surveillance and get them ready to participate in the job market."
In April 2014, Forbes listed St. Louis as an up-and-coming technology hub.  Hands Up United will roll out various workshop series to target different age groups as a way to prepare the Ferguson youth.  Such programs include a one-day workshop focused on cyber protection, web development, design thinking, and hackathons aimed at 13 to 18 year-olds in local high schools and a six to eight week workshop series focused on Front-End Development, Startup Entrepreneurship, IT support and Quality Assurance Testing, aimed at 18 to 30 year-olds.
According to CODE2040, the United States is undergoing two major shifts that will affect the country's future. The first is economic: science, technology, engineering, and math (STEM) jobs are the fastest growing segment of jobs in the US, with 71% of those jobs involving computing. The second is demographic: The US will be majority-minority in the year 2040, with black and brown citizens comprising the fastest growing populations in the country. Yet, despite the fact that they are a growing portion of the US workforce, this population is highly underrepresented in the growing STEM economy.  Hands Up United is committed to ensuring Ferguson youth are not left behind in this expanding market.
The program aims to raise $50,000 for the next year to work with 160 local youth. The $10,000 grassroots effort, http://www.gofundme.com/hv6utk, will plant the seed for raising more funds to continue the program in the upcoming year.  All funds will go towards laptops, stipends and other materials needed to launch the program. Those interested in sponsoring or partnering with resources, including curriculum sharing, can email Abby Bobé, tech program lead, at [email protected].
To be a mentor in the technology program, fill out form: http://bit.ly/1G5ppw8 and for any additional details, please visit www.handsupunited.org/techimpact.