Third Black Belt Academy Opens at St. Mary's Square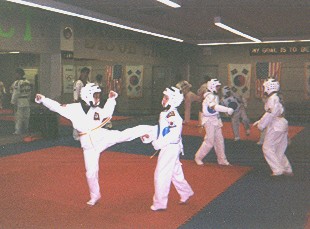 Posted by
Lexington Park Business & Community Association
Bay Leader
Master Shim's Black Belt Academy is pleased to announce the Grand Opening of a third location Saturday, Dec. 15. The new studio will be located in St. Mary's Square on Great Mills Road in Lexington Park.  Following the Grand Opening on Saturday regular classes will begin on Monday, Dec. 17.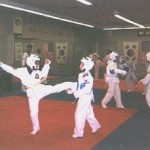 Tae Kwon Do Grand Master Kyu J. Shim began with one small studio in California. He eventually moved Black Belt Academy to a much larger facility in the Wildewood Shopping Center.  In 2006, he opened a second Black Belt Academy location in Leonardtown.
Master Shim, who holds a B.A. Degree in Education, served as a Master Tae Kwon Do Instructor for the Korean Army before immigrating to America. He is a multi-time TKD Champion & TKD Certified Referee in Korea and the USA . When Master Shim founded  Black Belt Academy, he envisioned a professional quality studio where he could put into effect his method of a modern approach to training with an emphasis on the values of traditional martial arts. This formula created the most successful Do Jang in its area.
Tae Kwon Do, which loosely translated means "the way of the foot and fist" is the national sport of South Korea and the most popular martial art in the world. Currently, Tae Kwon Do is practiced in 123 countries, with over 30 million practitioners and 3 million individuals with black belts throughout the world. It is one of only two Asian martial arts that are included in the Olympic Games. It became a demonstration event starting with the 1988 games in Seoul, and became an official medal event starting with the 2000 games in Sydney.
More information on Master Shim's Black Belt Academy is available at www.blackbeltacademy.us.com.