Eligibility for Overtime Expanded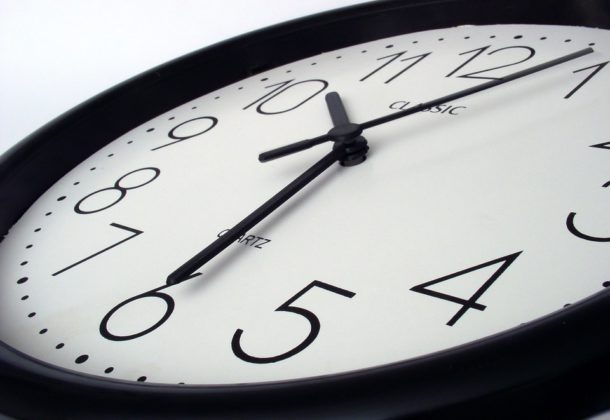 Morning Coffee is a robust blend of links to news around the Internet concerning the Naval Air Station Patuxent River

economic community. The opinions expressed here do not reflect opinions of the Leader's owners or staff.
More than 4 million US workers will become newly eligible for overtime pay under rules issued Wednesday by the Obama administration, says an Associated Press report in The Washington Post. Under the new rules, the annual salary threshold at which companies can deny overtime pay will be doubled from $23,660 to nearly $47,500. That would make 4.2 million more salaried workers eligible for overtime pay. Hourly workers would continue to be mostly guaranteed overtime.
In direct response to the increased sophistication of adversary networked sensor systems, the Navy is creating an offensive anti-surface network that will tie targeting information from satellites, aircraft, ships, submarines, and the weapons themselves to form a lethal "kill web," USNI News reports. The tactical cloud will allow aircraft and ships to access a range of targeting information to launch weapons against surface targets, said RADM Mark Darrah, program executive officer for Strike Weapons and Unmanned Aviation at NAVAIR.
The oldest of the Navy's workhorse M-60 Seahawk helicopters are well into the final decade of their planned 30-year service lives, and Navy officials are starting a review to see what's needed to keep them in the air for as long as two more decades, Navy Times reports.
The US military is excited about a two-person underwater robot that weighs less than 200 pounds, NextGov reports. The Saab Waterborne Anti-IED Security Platform, or SEA WASP, is a small remote-operated drone outfitted with an electric arm, sonar, and radar to collect information on where it is and what's around it. The excitement is understandable: A 2002 study from the University of California, Berkeley found that just a few mines could be an enormous problem for the United States, potentially bringing shipping to a halt and costing tens of billions in lost revenue.
Artificial intelligence and machine-to-machine communications are receiving heightened emphasis in the Pentagon's "Third Offset" strategy, with prototypes that "move at machine speed to notice the unusual hidden among the host of the unusual," National Reconnaissance Office Director Betty Sapp said Wednesday at GEOINT 2016. Prototypes show promise in detecting danger "before any human sees what's happening," Sapp said in a news report by Breaking Defense.
Intelligence agency officials hope to grasp and "map" cyberspace in a way similar to air, sea, space, and land, an area the National Geospatial Agency is targeting with an infusion of investment and focus via new programs aimed at innovation, Defense News reports.
Sweden's investment in new Gripen fighters and diesel-electric submarines is being driven forward by increased Russian aggression in the Baltics, the country's defense minister says, according to Aerospace Daily & Defense Report. Apprehension about threats in the region prompted the Swedish Parliament to approve a 10.2 billion Swedish krona ($1.26 billion) hike in defense spending until 2020.
The Fed minutes of its meeting in April, released Wednesday, showed there was a widely held view that it "likely would be appropriate" to raise rates at its June meeting as long as the economy and labor markets continue to strengthen and inflation shows signs of accelerating, The New York Times reported. Some investors worry that an increase in rates will hurt the economy, which grew at a sluggish 0.5 percent in the first quarter.
The Patuxent River Naval Air Museum will officially open its doors to the public during a celebration this Memorial Day weekend. Beginning at 10 am Saturday, May 28, the museum complex will open to all ages interested in discovering the heritage of naval aviation's research, development, test, and evaluation at NAS Patuxent River. The 20,000-square-foot new exhibit hall is located on Three Notch Road next to the main entrance to the base. Starting Memorial Day weekend, the museum complex will be open six days a week. The hours of operation are 10 am to 5 pm Tuesday through Saturday and noon to 5 pm Sundays. Admission to the museum complex is $5 for adults and $3 for children, seniors and active duty personnel.