Hoyer Earns 89% Rating on LCV Scorecard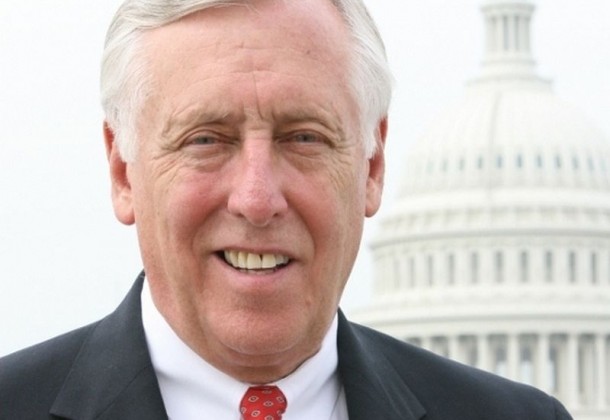 Congressman Steny H. Hoyer has received a rating of 89 percent on the League of Conservation Voters' 2015 National Environmental Scorecard.
The League of Conservation voters is a national nonpartisan environmental organization. The scorecard scores every congressional member on votes cast on environmental issues during the first session of the 114th Congress.
"I am proud to be recognized by the League of Conservation Voters for my 2015 record on important environmental issues ranging from energy to public health and wildlife conservation," Congressman Hoyer (MD-5th) said. "I am proud of the policies I have supported in Congress to protect our environment for Maryland families. I have been dedicated to supporting natural resources in the Fifth District including securing funds to restore the health of the Chesapeake Bay and its many tributaries. I look forward to continuing to work with the LCV on their mission to turn environmental values into priorities on the federal, state and local levels."
Since 1970, the National Environmental Scorecard has been providing information about the most important environmental legislation considered and the corresponding voting records of all members of Congress. The scorecard represents the consensus of experts from about 20 environmental and conservation organizations who selected the key votes on which members of Congress should be scored, according to the LCV website. LCV scores votes on issues that include energy, global warming, public health, public lands and wildlife conservation, and spending for environmental programs.
Annual scores are based on a scale of 0 to 100 and calculated by dividing the number of pro-environment votes cast by the total number of votes scored.
The League of Conservation Voters scorecard included a total of 35 House votes, which ties the record for the most votes scored in the House of Representatives for the fourth time in five years. Click here to view Congressman Hoyer's full score.
For information about House Democratic Whip Steny H. Hoyer, visit his Leader member page.