MD Undecided on Search for Offshore Oil, Gas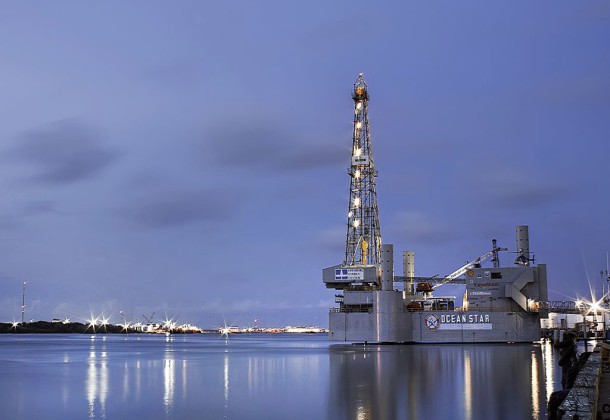 Morning Coffee is a robust blend of links to news around the internet concerning the Naval Air Station Patuxent River economic community. The opinions expressed here do not necessarily reflect those of the Leader's owners or staff.
Virginia wants it, but Maryland is dragging its heels on permitting seismic surveying to detect offshore oil and gas beneath the ocean floor, reports Delmarva Now. The process is as loud as a jet taking off and Ocean City, MD, already has a resolution against the airgun process because it drives fish away. Delaware has a state-wide prohibition against its use. MD Governor Larry Hogan's office said, "Any decisions concerning oil drilling off of Maryland's coast is premature at this point, as leasing is not a possibility until at least 2022."
The NFL Commissioner is auditing to find and return some of the millions of dollars DoD paid sports teams to produce events honoring American soldiers, dubbed "paid patriotism" by its congressional critics. Fox News reports $53 million was spent on marketing and advertising contracts throughout the NBA, NFL, MLB, NHL, and MLS.
El Faro's replacement reports early for duty in Jacksonville, FL. The LNG-powered, just-constructed, MV Isla Bella is the first containership to be powered by liquified natural gas, and was on schedule to replace the ill-fated El Faro this quarter, reports gCaptain.
Egyptian Air Force receives its final four of 20 F-16 fighter jets as its relations with the US thaw, reports Defense News. The 2006 order was halted after the Egyptian Army toppled the nation's first democratically elected president in July 2013; eight F-16s had been delivered. The US began restoring military aid in March 2015 and the next eight F-16s were delivered in July. The USAF will provide follow-on maintenance and training for Egyptian Air Force.
The Aviationist reports, six F-15s from the United Kingdom deployed to Turkey (to be closer to Syria)  late last week, "in a demonstration of the United States unwavering support for Turkish sovereignty and the collective security of the region," says the US Air  Force.

Israel to receive an additional squadron of F-15s in response to the US backing a lifting of sanctions against Iran, reports Flightglobal.
Navy Times reports the sundown date for the Navy's Super Hornet fighter jets keeps moving out as the delivery date of the F-35 JSF is delayed. In response to the growing maintenance needs of the aging fighter jets, a new production model was implemented, speeding production 40 percent on  life-extending repairs to the F/A-18 Hornets, reports USNI.
Government-led surveillance got a huge boost of support, says Defense One, when the US announced "intercepted communications" indicated a bomb planted by the Islamic State, may have exploded the Russian passenger plane that went down last week over Egypt.
Just when you thought it was safe to count on a government budget again, Congress renews bickering over dozens of policy riders, threatening to derail the year-end budget deal and take down the defense appropriations bill scheduled for a Senate vote Thursday, according to The Hill.
A Navy ballistic missile submarine test off the Southern California coast sends a bright streak of light visible in Nevada and Arizona, reports ABC News.
Boeing filed the anticipated protest regarding the Long Range Strike Bomber contract its partnership with Lockheed Martin lost to Northrop Grumman, reports Defense News, launching the 100 day countdown for a government ruling. The protest calls the governments cost evaluation "fundamentally flawed" and questions the risk of Northrop's ability to perform.
Sikorsky Aircraft is now Sikorsky, a Lockheed Martin company, and will retain its headquarters in Connecticut, reports SEAPOWER. Dan Schultz has been named president.