Navy Finds El Faro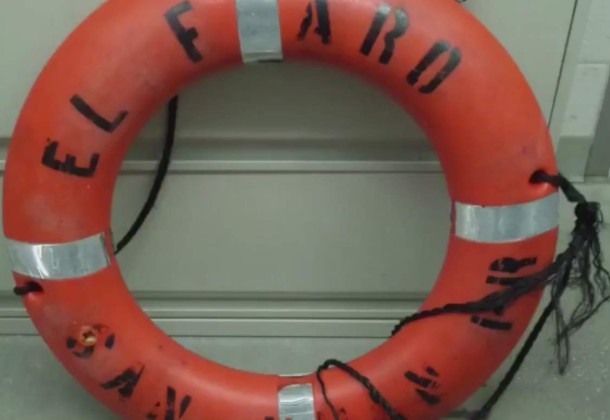 Morning Coffee is a robust blend of links to news around the internet concerning the Naval Air Station Patuxent River economic community. The opinions expressed here do not necessarily reflect

those of the Leader's owners or staff.
The Navy believes it  found the El Faro the cargo ship that sank  during Hurricane Joaquin with 33 crew members aboard, reports Military.com. The wreckage appears upright at a depth of 15,000 feet. There will be no efforts to recover the ship or its cargo, reports ABC News, except for the ship's voyage data recorder. Seventeen of the crew were members of the Seafarers International Union which operates the seamanship school in Piney Point, MD; 11 were members of an affiliated union, and five were Polish nationals. The Paul Hall Center in Piney Point will be holding a memorial service Monday Nov. 2 for their fellow seafarers.
The Air Force looks at merging pilot and sensor operator on the Predator and Reaper UAV platforms, halving the on-the-ground crews and freeing up about 1,000 positions, reports Breaking Defense.
Time lapse photography and this video from CNN shows the Army prepping one of the blimps detailed to protect Washington DC. And while in the CNN video files, here's footage of Navy combat ships testing at full speed.
They look like insect legs made out of an erector set and aren't getting any rave reviews, but DARPA has developed  a new type of landing gear for helicopters, and released video, reports Breaking Defense.
House Speaker Paul Ryan (R-WI) is moving his office into his Speaker digs, but will continue sleeping on a cot in his congressional office while he's in town, reports The Hill.
Congress is looking to hold hearings on an airstrike, reportedly called in by Fort Bragg soldiers, on a Doctors without Borders hospital in Afghanistan, reports Pilot Online. The US military, NATO officials and the Afghan government are investigating the attack that killed at least 30 people.
A six-square-mile debris field indicates the Russian plane that crashed Sunday broke apart at high altitude, reports USA Today. Russian officials say it is too soon to determine what caused the crash of the Metrojet charter flight. All 224 aboard were killed.
The astronauts on the International Space Station are not alone. Opportunistic bacteria have invaded and NASA is working up some solutions before they have a chance to cause harm, reports CNN.
CNN Money reports up to 43 percent of salmon sold as "wild" is actually "farmed," based on findings from Oceana, an organization that campaigns for change in the oceans. The rip-off impacts the ecology and economy, says an Oceana official, "Not only are consumers getting ripped off, but responsible US fishermen are being cheated when fraudulent products lower the price for their hard-won catch."