CSM Kids' & Teen College Runs Into August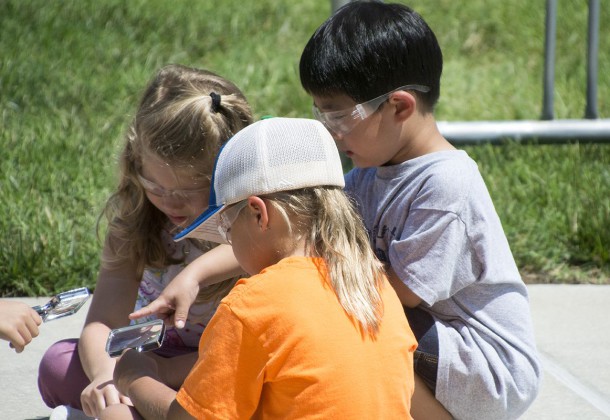 Children 5-6 can explore the world around them in a safe and fun environment at CSM's Kids' and Teen College through Aug. 7 at Prince Frederick and Leonardtown campuses and through Aug. 14 at La Plata Campus.
The College of Southern Maryland (CSM) nurtures children's potential year round. Kids' and Teen College operates at all three CSM campuses offering comprehensive exciting youth programming for children ages five to 17 years old to explore their interests on a college campus while discovering themselves.
These half-day programs allow kids and teens to design their own week's specific to their interests-from art in the morning to academics in afternoons or a full day of sports.
The College of Southern Maryland's Kids' and Teen College runs through Aug. 7 at the Prince Frederick and Leonardtown campuses and through Aug. 14 at the La Plata Campus.
Students ages 5-6 can experiment with cooking and creativity in the kitchen through offerings of Junior Chef, Dinner Table Science and Tiny
Chef Creations offered at all campuses. Tea Party Royalty calls on all princes and princesses to hone their table manners and etiquette in  preparation for a grand tea party. For sleuths, CSI Junior will turn students into science detectives as they solve mysteries using forensic science and chemistry.
Students ages 7-10 can flex their creative muscles with courses in art, acting and architecture. Painting Picasso guides children on an exploration of perspective, lighting, shadow and mixing colors as they turn a blank canvas into a masterpiece. Class Act provides training and opportunities for students to develop confidence, self-expression and improvisation skills in a supportive and energetic environment. Amateur Architect shows students works from the Mayan pyramids and Greek temples to modern monuments and then lets them try their hand at creating their own structures.
Students ages 11-14 can prepare for their first jobs and learn about careers. Safe Sitter is a medically accurate hands-on program that teaches boys and girls nurturing techniques, behavior management skills and appropriate responses to medical emergencies.
Beyond the Lemonade Stand for ages 7-10 looks at different ways that people can donate time and energy toward bettering their community. Working together, students will learn to solve problems, made decisions and run a charitable business.
In addition to returning favorites of robotics, computer gaming and animation, campers can learn about creating apps for mobile devices and computers, and making their own digital music videos and video games.
Black Rocket Productions returns with Video Game Animation, Video Game Odyssey, Minecraft Designers, Code Breakers, Creative Design & Robotics and Digital Storytellers and other courses for students ages 8-14. New is Mindcraft Moders, an advanced class for ages 8 to 14.
New this year is The Girl Gamers Club where students will learn the basic elements of 2-D game design, and how design and technology skills were used by the people who created Candy Crush, Facebook and Instagram.
To view 2015 Summer Catalog or for information on registering for camps, visit www.csmd.edu/KidsCollege.