CSM Twilight Performances Open July 7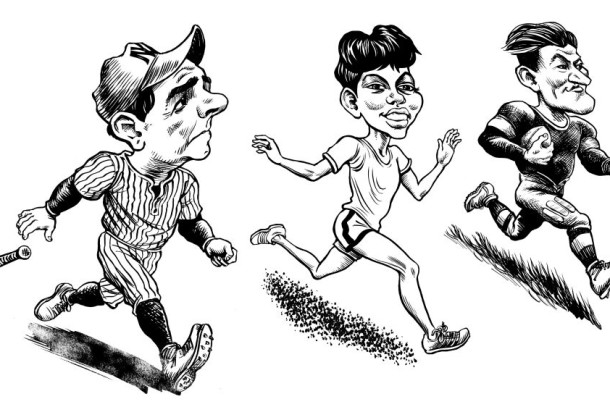 Posted for
College of Southern Maryland
Summer Series Kicks Off with Chautauqua, Jennifer Cooper and GrooveSpan
The College of Southern Maryland's Twilight Performance Series returns beginning July 7 for its ninth summer season of free, family-friendly entertainment on the La Plata, Leonardtown and Prince Frederick, MD campuses.
CSM Twilight Performances kicks off with a performance by Southern Maryland native Jennifer Cooper and GrooveSpan July 7 at the Leonardtown Campus and with performances by Chautauqua characters featuring a theme of Sporting Lives July 7, 8 and 9 at the La Plata Campus.
Performances will take place outdoors on the La Plata Campus Fine Arts (FA) Building lawn and the Leonardtown Campus great lawn. Audience members are encouraged to bring a lawn chair or blanket as well as food or beverages (no alcohol permitted).
In the event of rain, performances will move indoors. On the La Plata Campus, CSM Twilight Performances will be in the Fine Arts Center and on the Leonardtown Campus, Building A, Auditorium. Performances are subject to change. For a schedule of the full series, visit www.csmd.edu/Arts.
Chautauqua
The annual Chautauqua program includes interactive, family-friendly presentations and is an educational program of the Maryland Humanities Council presented in partnership with CSM. This year's theme, "Sporting Lives," features Olympic track and field champion Wilma Rudolph July 7, baseball legend Babe Ruth July 8 and versatile athlete Jim Thorpe July 9.
Ms. Rudolph won three gold medals in track and field during the 1960 Summer Olympics, making her the first American female to do so. She is regarded as a civil and women's rights pioneer. She attended Tennessee State University on a full scholarship and received a bachelor's degree in elementary education. Following her athletic career, she worked at Cobb Elementary School and coached track at Burt High School, both in Tennessee. Ms. Rudolph will be portrayed by Gwendolyn Briley-Strand.
Babe Ruth is considered to be one of the greatest baseball players of all time and established many Major League Baseball batting and pitching records before he retired in 1935. Throughout his career, he played for the Boston Red Sox, New York Yankees and the Boston Braves. Mr. Ruth will be portrayed by Gene Worthington.
Mr. Thorpe was an athlete of both Native American and European ancestry. Among his many achievements include winning Olympic gold medals for the 1912 pentathlon and decathlon, playing collegiate and professional American football, and playing professional baseball and basketball. Mr. Thorpe will be portrayed by Mark Megehee.
Each evening will open with music, followed by presentations by the Chautauquans with an opportunity for questions and answers. For information on Chautauqua, visit here.