US & Russia Collaborate in the Air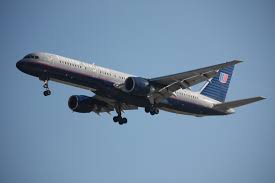 Morning Coffee is a robust blend of links to news around the internet concerning the Naval Air Station Patuxent River economic community. The opinions expressed here do not necessarily reflect those o

f the Leader's owners or staff.
US and Russia practice intercepting a hijacked airliner, reports DefenseTech, the joint exercises will be performed over Russia and Alaska.
Another cost reduction for an F35 part as the struggle to manage the cost of the fighter jet continues, reports Breaking Defense. US agrees to sell eight new Apache AH-64E attack helicopters and Longbow radars to Indonesia for $500 million, reports Defense.gov.
Departing Homeland Security Secretary Janet Napolitano predicts cyber and national disasters, reports National Defense Magazine.  NOAA prepares to define commercial satellite imagery parameters as commercial clients seek access to increased resolution, explains Colin Clark of Breaking Defense.
A Congressional report shows a huge rise in mental disorders in the military across the past decade, reports Defence Talk.
Growler electronics can track a ship without radar support, reports Aviation Week.
Malware attacks increasing on Android mobile devices, reports FCW.