Primes Are Resilient in Second Quarter Financials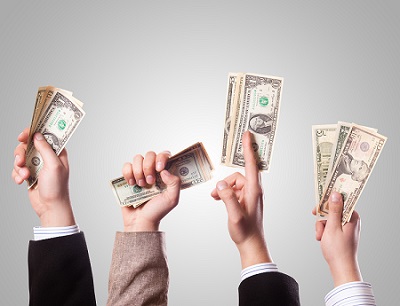 Morning Coffee is a robust blend of links to news around the internet concerning the Naval Air Station Patuxent River economic community. The opinions expressed here do not necessarily reflect those o

f the Leader's owners or staff.
The primes are proving resilient in Q2 reports, aerospace doing better than IT or tech, says Defense Industry Daily. But where are all the RFPs? asks Washington Technology. (Paywall.) Lockheed expects next deal on F-35s to go through the Pentagon by third quarter, reports Reuters.
Democrats and Republicans move Wednesday afternoon to reduce funding to Afghanistan efforts, reports Defense News. The House also approved a 1.8 percent pay raise for military, while proposing no raises for civilians another amendment would halt furloughs in fiscal 2014, reports Gov Exec.
US delays F-16 delivery to Egypt, pressuring a return to civilian rule, reports CNN Security Clearance.
Sex is the reason for more than a third of Navy court cases, reports CNN Security Clearance.
The Army's 74-foot-high tethered airship radar system heads to Aberdeen Proving Ground to track air, land and sea around the National Capital Region. US Northern Command will run the program, reports Defense News.
Breaking Defense reports, China is as concerned about cyber threats as the US is about Chinese cyber theft, giving the US leverage to negotiate safer cyber behavior. The director of national intelligence tells CNN he would be "very concerned" if limits to the NSA surveillance program were imposed by the Congress. For smartphones it's a race to the cheapest, reports Bloomberg Businessweek.
The Navy rejects a GAO proposal to slow procurement on the Littoral Combat Ships, reports Breaking Defense. The LCS Freedom returns to sea after repairs, reports Defense News.
Navy wants an upgrade to the Raytheon AIM-9X missile to improve the range of current Sidewinder variants, reports Defense World.
South Korea shows off a conceptualized stealth fighter as its seeks indigenous aerospace development, reports Aviation Week.