2 Films Remain in SMHEC Festival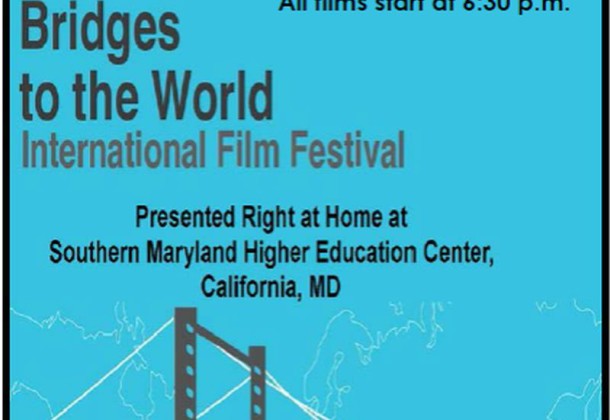 The Southern Maryland Higher Education Center will offer the fourth of five films in the Bridges to the World International Film Festival on Wednesday, March 1, 2017.
Films will be shown for the next two Wednesdays at SMHEC's Building 2 Center Hall at 44219 Airport Drive in California, Maryland. The movies will begin at 6:30 pm each night. Admission is free. Each film is sponsored by its respective country.
The remaining schedule for the festival:
March 1 — "Factory Girl" from Egypt
March 8 — "Back to Life" from Mexico
All films are presented with English subtitles.
"Factory Girl," released in 2013, is an Egyptian drama that follows the life of an impoverished factory worker who dreams and hopes of a better life. The film was directed by Mohamed Kahn.
"The story of Hiyam, a young woman who doesn't accept her imposed social standing as her permanent predicament, but instead allows herself to dream big and her heart to feel even bigger, 'Factory Girl' is a woman's cinematic dream come true," reads a 2013 review in The Huffington Post. " … It's a thinking woman's sex symbol filmmaker's film."
The film was selected as the Egyptian entry for the Best Foreign Language Film at the 87th annual Academy Awards, but it was not nominated.
The Feb. 8 film was "The Wind Journeys" from Colombia. On Feb. 15, "The Beauty Inside" from Korea was shown at SMHEC. "Son of Saul" was presented Feb. 22.
The Southern Maryland Higher Education Center is showing the films in partnership with the International Division of Maryland's Office of the Secretary of State, the World Artists Experiences, and the embassies of Colombia, Korea, Hungary, Egypt, and Mexico.
In the event of inclement weather, which causes SMHEC to be closed, the film scheduled for that date will be presented the following week. For more information, call 301-737-2500.
To learn more about the Southern Maryland Higher Education Center, visit its Leader member page.